Bohemia Interactive today deployed a brand new episode in official Community Guide video series for Arma 3™. Taking a closer look at the recently released Arma 3 Zeus DLC, Andrew Gluck (better known as Dslyecxi) from Shack Tactical provides some practical tips for both Game Masters and players.
In Arma 3 Zeus, which is now available as free DLC for Arma 3, players can take on the role of Game Master, and curate the multiplayer experience of other players – much similar to the concept of popular tabletop games such as 'Dungeons & Dragons'. The new Community Guide explores Arma 3 Zeus' potential, while highlighting some of the core capabilities of a Game Master, and alternative uses for the Zeus module.
"Zeus represents a significant step forward in the Arma series' development. By making it possible for any player - even those without previous mission-making experience - to design and evolve a scenario in real-time through a robust 3D editor, Zeus lays the tremendous sandbox potential of the game out in easy reach, ready to be used as a tool to craft dynamic, engaging, and memorable experiences for all involved" said Andrew Gluck, former servicemember and leader of the popular Arma community group Shack Tactical.
Launching together with the Arma 3 Alpha last year, the Community Guide video series aims to explain some of the basics of Arma 3 - featuring topics such as MP Teamwork, Guerrilla Warfare, Air Assault, and more. The complete Community Guide playlist is available on Arma 3's official YouTube Channel.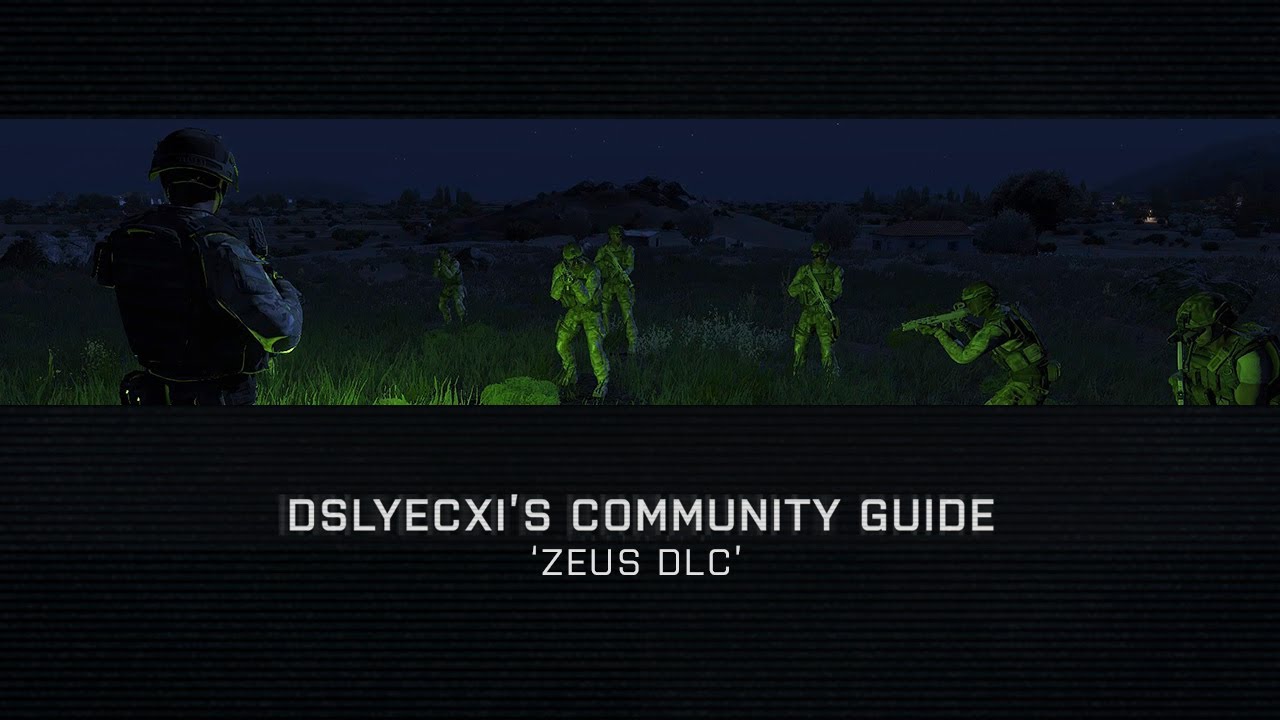 The Arma 3 Regular Edition (44.99 EUR/39.99 GBP/59.99 USD) and the Arma 3 Digital Deluxe Edition (49.99 EUR/42.99 GBP/64.99 USD) are now available for purchase from Steam and Store.bistudio.com. A boxed version of Arma 3 is sold at many major high-street retailers.