What if humanity suddenly encounters
extraterrestrial intelligence on earth?
Arma 3 spin-off expansion




NOW AVAILABLE
BUY NOW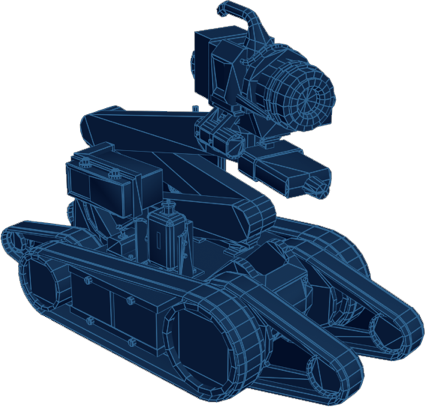 Singleplayer campaign - "First Contact" (military science fiction)
163 km2 Livonia terrain
2 Factions - Livonian Defense Force and Russian Spetsnaz
5 Weapons - Promet Assault Rifle, RPK-12 Light Machine Gun, AKU-12 Carbine, Mk14 Classic Hunting Rifle, Kozlice Shotgun
2 Vehicles - ED-1 Mini UGV (multiple variants) and Tractor
Gear - CBRN clothing, masks and backpacks, Spectrum Device, radio backpack, blindfold, and tin foil hat
Multiplayer Scenarios - Livonia Zeus Game Master, Combat Patrol, and Warlords
Free Bonus Content - NATO woodland camouflage, civilian clothing, 100+ decorative props and terrain objects, and more
Have a question about this expansion?
Find our answer to the Frequently Asked Questions
about Arma 3 Contact here

Includes
Arma 3 Contact expansion



BUY NOW

Includes
Arma 3 base game
Arma 3 Contact expansion


BUY NOW
Physical
Bohemia Store exclusive - limited supply

Includes
Arma 3 base game
Arma 3 Contact expansion
5+ physical collector's items
BUY NOW
" First Contact " Campaign
EVER FANTASIZE ABOUT WHAT WOULD HAPPEN IF
ALIENS ARRIVE ON EARTH?
As Specialist Aiden Rudwell, you are a NATO drone operator taking part in a military training exercise on Livonia. When a massive alien vessel enters the atmosphere, you are sent on a reconnaissance mission to investigate the extraterrestrial presence. The priority: to learn who or what they are, and find out why they are here. However, with our very existence in the balance, different interpretations fueled by a region-wide blackout quickly prove to be a surefire way to conflict. Over the course of this campaign, you will engage in field science, electronic warfare, and combat recon, in an experience delivered in authentic Arma 3 style.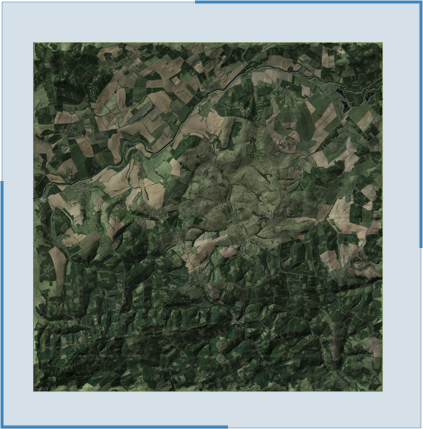 Livonia terrain
GET READY TO EXPLORE A FRESH TEMPERATE SUMMER ENVIRONMENT IDEALLY SUITED FOR COMBINED ARMS WARFARE.
Arma 3 Contact's 163 km2 Eastern European terrain covers the partly abandoned Nadbór region within the larger Polish-speaking country of Livonia. This landlocked NATO member state shares borders with four other nations, including the Russian exclave Kaliningrad and CSAT partner Belarus, which inherently makes it a place of great geo-strategic importance. Its woodland locale is composed of a big set of completely new structures, props, and natural objects, complemented by objects from other Bohemia terrains.
Factions, Weapons,
Vehicles & Gear
NATO Woodland Camouflage
NATO troops receive a modest range of gear in woodland camouflage, fitting for Livonia's forest terrain.
Civilian Clothing
Additional character gear helps represent the various civilian groups in the Nadbór region, such as the international Astra scientists, local farmers, and looters.
Official Soundtrack
Listen to new music tracks composed specifically for the "First Contact" singleplayer campaign.
100+ Decorative & Terrain Objects
Content creators can let their imagination run wild with dozens of new structures and props, many of which are available in multiple color variants. Besides the new assets for the Livonia terrain, this includes objects related to CBRN (sealed transport packaging, a weather station, and more), Decontamination (tents, showers, spill bunds, cleaning equipment, tarps, liquid hoses, and more) and Field Outposts (rugged equipment, terminals, furniture, lamps, solar panels, power cables, cargo platforms, and more).
MINIMAL
OS
Windows 7 SP1 64-bit
PROCESSOR
Intel Dual-Core 2.4 GHz AMD Dual-Core Athlon 2.5 GHz
MEMORY
4 GB
GRAPHICS
NVIDIA GeForce 9800 GT / AMD Radeon HD 5670 / Intel HD Graphics 4000 with 512 MB VRAM
DirectX®
10
HARD DRIVE
45 GB free space
AUDIO
DirectX® compatible on-board
OTHER
Internet connection and free Steam account to activate
Dual Layer compatible when installing from DVD
RECOMMENDED
OS
Windows 10 64-bit
PROCESSOR
Intel Core i5-4460 or AMD FX 4300
GRAPHICS
NVIDIA GeForce GTX 660 / AMD Radeon HD 7800 Series with 2 GB VRAM
DirectX®
11
RAM
8 GB
HARD DRIVE
70 GB free space, SSD / Hybrid HDD / SSHD storage
AUDIO
DirectX® compatible soundcard
OTHER
Internet connection and free Steam account to activate
Dual Layer compatible when installing from DVD