CREATE YOUR OWN
SCENARIOS IN 3D
JUMP INTO MULTIPLAYER VIA THE
LAUNCHER
EXPERIENCE A RICH COMBAT
SOUNDSCAPE
FREE PLATFORM UPDATE NOW AVAILABLE
EDEN 3D EDITOR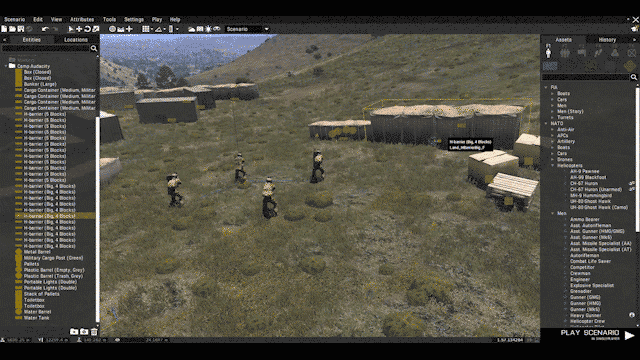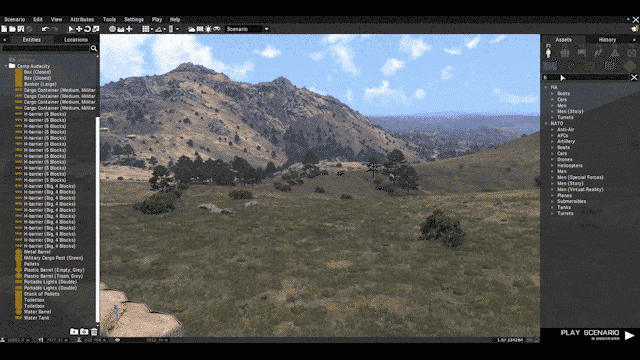 CHARACTER LOADOUTS & VEHICLE CREWS
Want to know more? Here are our 10 favorite things about the Eden 3D Editor.
LAUNCHER-BASED SERVER BROWSER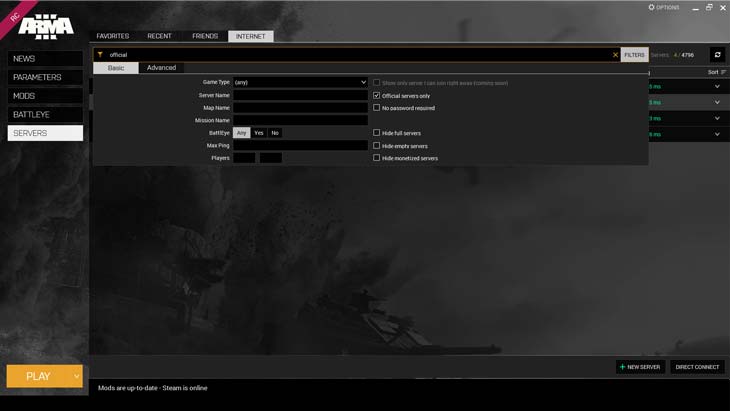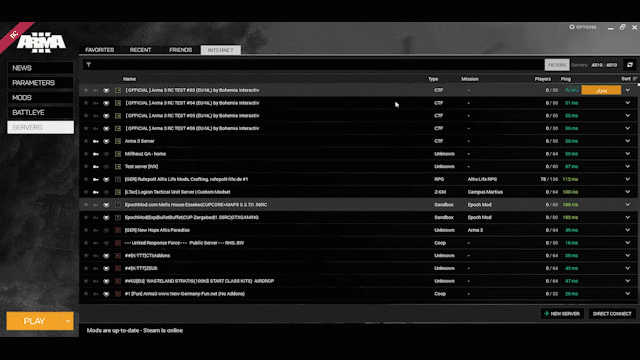 Want to know more? Check out our 10 favorite things about the Launcher-based Server Browser.
AUDIO UPGRADE
MULTI-CHANNEL AMPLITUDE PANNER
AND MORE
New Font – process information more quickly with a new, easier-to-read font.

Analytics – help us to have a better understanding of how the game is used and how we may improve it further, simply by playing.

Steam Leaderboards – challenge your friends to beat your best Firing Drill and Time Trial times.

Weapon Switching – use new control bindings to switch weapons as character or in vehicles.

Scripted System Optimizations – experience modest performance benefits due to improvements to the common functions library and the Revive feature.

Parallax Ground Surfaces – observe a better illusion of depth with fewer artifacts.

Miscellaneous – enjoy new lowered weapon animations, support for amphibious tracked PhysX vehicles, more scripted control over animals, geometric occluders, and HBAO+
The SPOTREP (changelog) for the Eden Update (1.56) can be found on the Arma 3 Dev Hub.