FREE DLC FOR ARMA 3

NOW AVAILABLE
100% of Bohemia Interactive's proceeds after tax from the Arma 3 Art of War charity DLC was donated to the International Committee of the Red Cross (ICRC). The total amount raised and donated was $155,783. For more details, please read the
announcement
. We thank everyone for their contribution! The Art of War DLC is now free for everyone who owns Arma 3.
KEY FEATURES
Showcase Cultural Property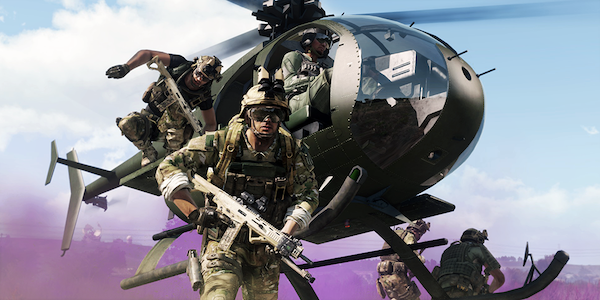 Experience International Humanitarian Law in action and help protect a valuable work of art in a new singleplayer scenario.
Formal Suit

Don several color combination outfits for the sharpest of dressers.
Parade Uniform

Equip faction-specific dress wear for formal military occasions.
Parade Cap

Wear matching faction-specific headgear.
Civilian Backpack

Carry a range of sports and everyday backpacks.
Showcase Art of War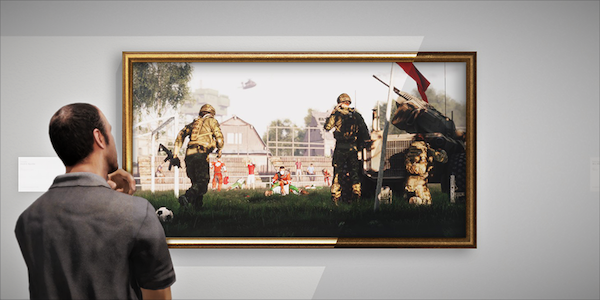 Visit an exhibition on war and art, featuring impressive and award-winning community artwork.
Art T-Shirts

Show off new casual themed clothing featuring a variety of designs.
Art Gallery Objects

Place frames and canvases in several shapes and sizes, set up your easel, or create your very own in-game dioramas.
Memorial Objects

Use coffins, photo portraits, folded flags, and more to pay tribute to the fallen.
Achievements

Unlock a set of extra Steam Achievements.
This charity DLC was developed as a result of the
Arma 3 Art of War
contest. On behalf of everyone at Bohemia Interactive and the ICRC, we want to thank you for your contributions! If you wish to support the ICRC further, and want to learn more about their activities and International Humanitarian Law, we encourage you to check out their website at
https://www.icrc.org
.