Third-party Arma 3 developer Vertexmacht is thrilled to announce the release of the major 1.2 free content update for their Arma 3 Creator DLC: Global Mobilization - Cold War Germany. On top of various improvements and fixes, this update introduces a wide range of brand-new content to the DLC for free, including 3 helicopters (+ 15 variants), 2 airplanes (+ 2 variants), 1 ground vehicle (+ 2 variants), 4 weapons (+ 3 variants), various clothing and gear, and more.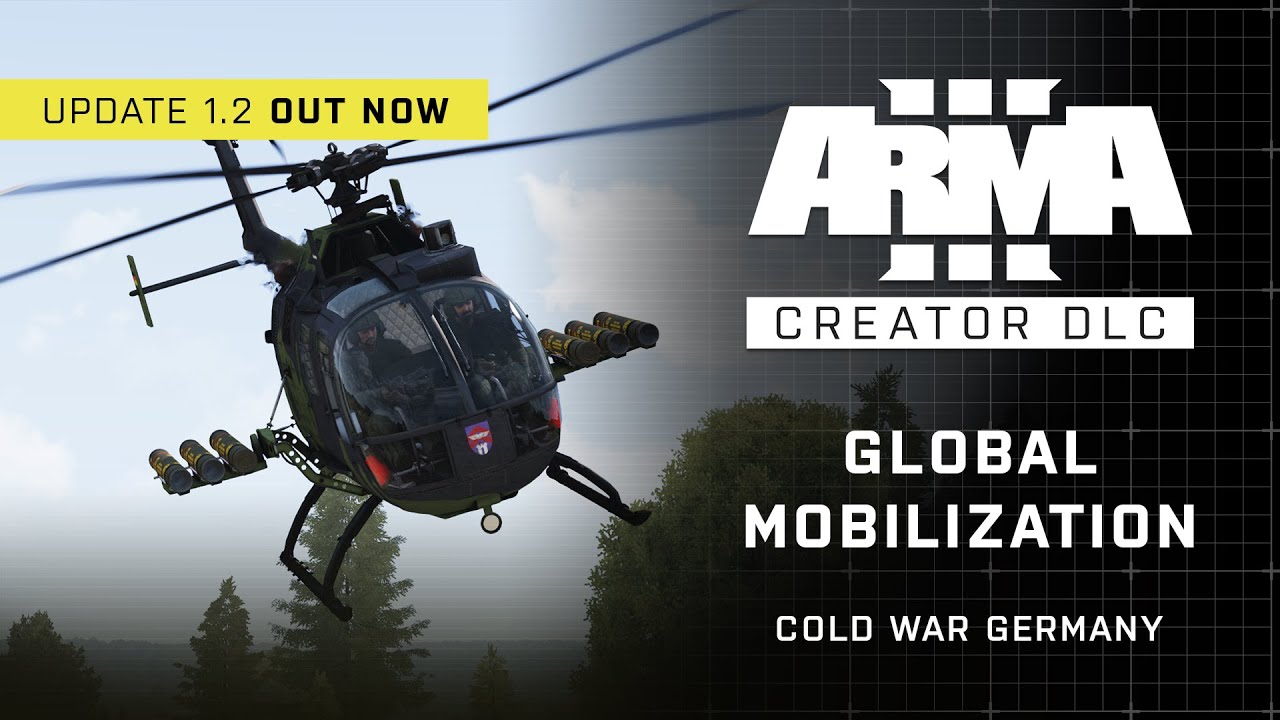 New content overview:
PAH-1 anti-tank helicopter with unarmed VBH-1 variant
CH-53G heavy transport helicopter
Do 28 D-2 STOL aircraft
Mi-2 attack helicopter with many variants (Mi-2T, Mi-2URP-G, Mi-2 Platan, Mi-2Ch)
L-410 UVP transport airplane
Civilian variants of VBH-1 and Mi-2
New weapons (SG5A2, SG5A3, SG5SD2, SG5SD3, FIM-43 Redeye, 9K32M Strela-2, MN-111 Air-Droppable mine)
New gear such as vests and hats
New ground vehicles (SpPz 2A1, SpPz 2A2, 0.5t truck with MG3)
New MG3 anti-air tripod
The update will download and install automatically on Steam for all owners of the Global Mobilization DLC. If you want to know more about all of the update's new assets, be sure to read through Vertexmacht's recent OPREP devblog post. The entire changelog for update 1.2 is available on the Bohemia forums.
Creator DLC is a new label for original new Arma 3 projects made by third-party developers and published by Bohemia Interactive. It enables external talent to earn a financial reward for their work, while players get to enjoy more new quality content. Global Mobilization - Cold War Germany is the first Creator DLC project to have been published so far, and additional Creator DLC projects are expected to be released in the future. Find out more about this initiative at https://arma3.com/dlc/creator.