Arma 3 hails people of every flavor from all over the world. To get to know them a little better, we're hosting a series of mini-interviews with some of our amazing community members. These aim to give you a personal insight into their backgrounds, why they got into Arma, and how they typically experience the game. In this issue, we interview R0adki11, a veteran member of the Arma community and an active forum moderator.

BIO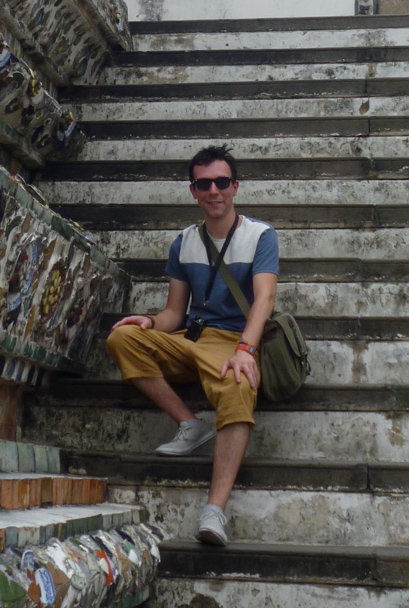 Name: Andy
Nickname: R0adki11 / Road / RK
Age: 35
Location: Chester, England
Occupation: Computer Analyst
BASELINE
Can you provide us with one random fact about yourself?
I have family ties to quite a famous bakery chain in my home county.
What's the first Arma game you played?
The Operation Flashpoint (OFP) demo found on the cover of PC Gamer. I must have played the demo mission "Ambush" hundreds of times.

What is your current Arma 3 playtime?
2358 hours, according to Steam.

What is your favorite game of all time?

Now, that's quite a tough one, but it has to be Total Annihilation. I have fond memories of playing it at LAN parties in massive 4-5 hour battles.

Outside of video games, what other hobbies do you enjoy?

I play hockey (field hockey) for my local club. I am also a keen photographer.

What is your favorite vacation you've taken?

Visiting and sightseeing around Thailand for three weeks was pretty amazing.

Do you eat pineapple on pizza?

Certainly! It's all food.

Can you show us your PC setup?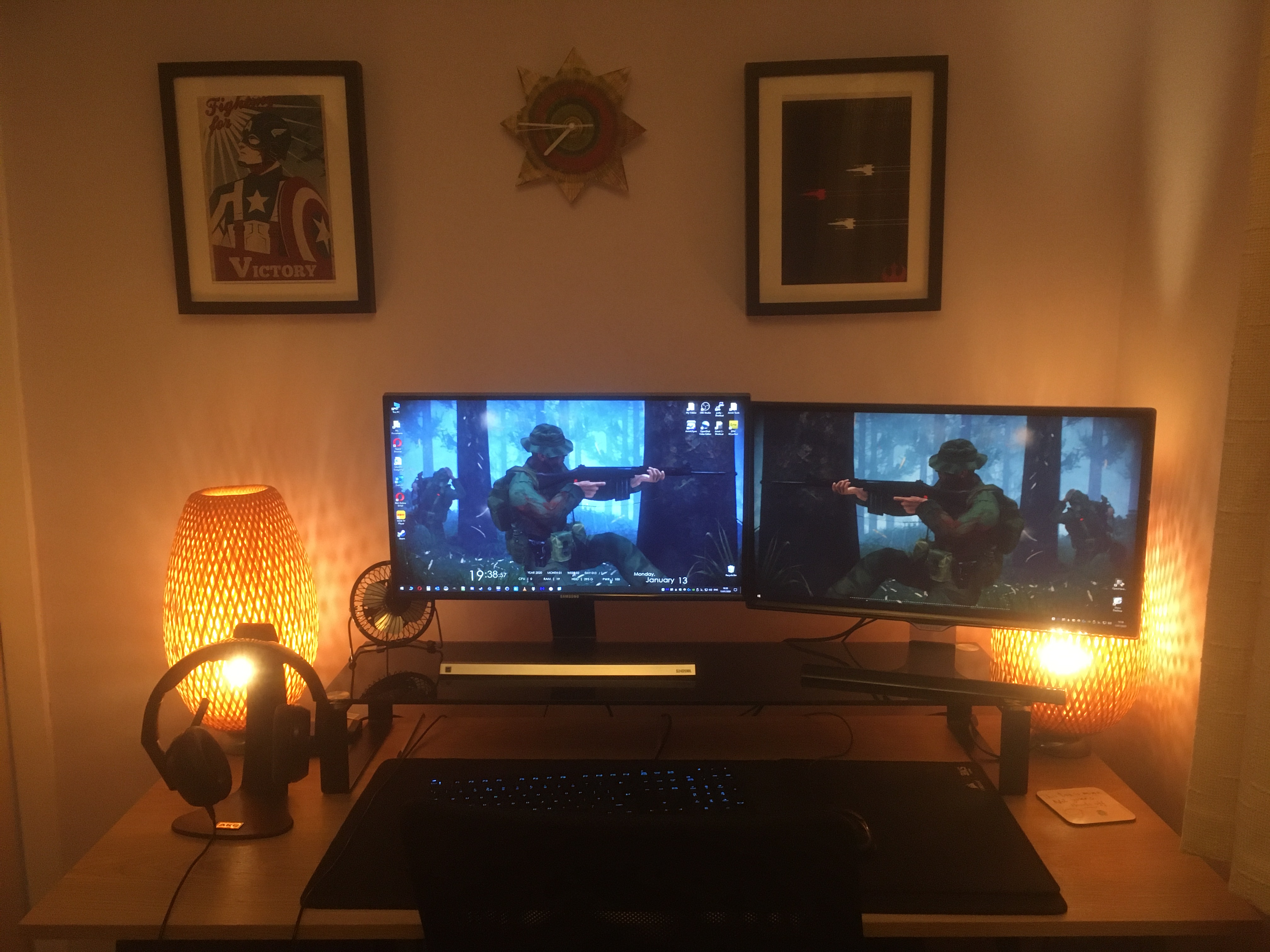 QUESTIONS AND ANSWERS

How and why did you get into Arma?

The Operation Flashpoint demo found on a PC Gamer magazine was my starting point. The demo stood out as it was groundbreaking. It was the first game I played which was not a game confined to rails. I must have played the ambush mission hundreds of times.
How do you play or engage with Arma 3 nowadays?
I split my time between playing with two communities called FUSION and Delta Platoon.

FUSION is an old player-versus-player (PvP) community. It began back in Operation Flashpoint and now incorporates lots of members of other old OFP communities, which is a merger of several older Operation Flashpoint clans and communities. The group continues to play PvP missions based on templates and concepts originally developed for the European Flashpoint League and then the European Combat League.

Delta Platoon is a gaming community that plays the Unsung mod. Delta was originally founded to support and help beta test the Unsung mod. In that guise, it was known as Project Delta, but as other players were invited in it's since grown into its very own community. We regularly host cooperative missions with between 40-60 players.

You play both player-versus-player and cooperative missions, do you have a preference?

A good question! A couple of years ago I would have said player-versus-player as that is what I had stuck to since OFP. When I started playing OFP I was in a community called [THVC] (Trigger Happy Virtual Commandos). We played at an internet/gaming cafe because back then broadband was not very widespread, and most people were still using good old dial-up, 56k modems for internet at home. We joined the European Flashpoint League and played competitively in that league. From then onwards I prominently played PvP in Operation Flashpoint, Arma 1, Arma 2, and Arma 3.

About 2-3 years ago, I was invited to help beta test the Unsung Mod and thus I joined Project Delta/Platoon Delta. Which meant I had to adapt to play cooperative missions. The missions we play are Zeus led and a campaign based on a Vietnam campaign, with 12 or 13 mission days representing one month of a Vietnam tour. So to sum up, the answer at the moment is cooperative missions at present, as I enjoy the narrative side of our missions and the change of pace that cooperative has over PvP. Though, it doesn't stop me from playing Warlords or King of the Hill occasionally.

Can you tell us about your most remarkable Arma 3 moment?

Recently, Delta Platoon recreated the Battle of Long Tan based on actual battle reports of the real battle that ANZAC forces took part in during the Vietnam war.
You're also an Arma 3 Forums Moderator, how long have you been in that role?

I've been in the role for 7 years. In July, this year, it will be 8 years.

From your active involvement, what do you enjoy most about the Arma community?

It would have to be the various addon making teams that continue to push the game forward in new innovative ways. Nassau 1715 is an excellent example of a full working sailing mod, which really pushes what's possible in the game.

What is your favorite piece of Arma 3 user-created content (mod, addon, scenario, game mode, tool) and why?

There are so many to choose from all the user-created content. These are a few of my favorites:

POLPOX Artwork Supporter would have to be one of them. Since it has been released, it's made taking Arma 3 photography images so much easier. As it means setting up stances and scenes is much more accessible to all users of Arma 3.

My second choice is the Unsung mod, as if I hadn't found this mod I certainly wouldn't have found the great community of Delta Platoon.

The third choice has to be the Community Upgrade Project (CUP), as they have the original OFP terrains available to play on in their terrain pack. With them released, it does allow my own little Nogovan Armed Forces mod to be used on terrain more suited for them.

Can you share your #1 pro-tip for any Arma 3 player?

Heed the advice of the community. There are many great individuals who are willing to help anyone out. So don't be afraid to ask questions.

BONUS: What's the perfect temperature to set the thermostat at and why?

20 Celsius (68 Fahrenheit) or higher. I hate being cold.
CLOSING

To finish the interview, do you have anything you'd like to share with the Arma community?
I would like to take this opportunity to thank all of our community content creators! Be it mission, terrain, scripters or addon makers. Without any of you contributing your work, Arma 3 certainly wouldn't be the game it is today.