Arma 3 hails people of every flavor from all over the world. To get to know them a little better, we're hosting a series of mini-interviews with some of our amazing community members. These aim to give you a personal insight into their backgrounds, why they got into Arma, and how they typically experience the game. Today we speak with POLPOX, a community modder known for creating the popular POLPOX's Artwork Supporter and valuable contributor to Japanese localization for Arma 3.
BIO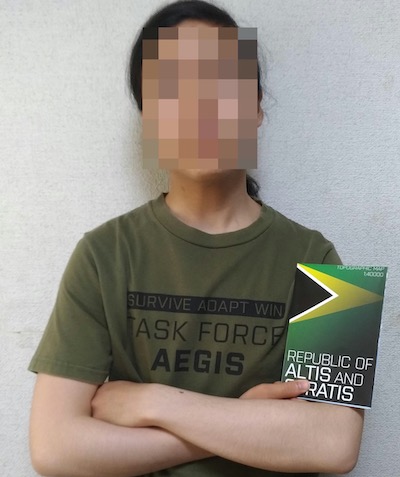 Name: Takeyuki
Nickname: POLPOX or you can call me ぽるぽ in Japanese.
Age: 20
Location: Tokyo, Japan
Occupation: Looking for a job.
BASELINE
Can you provide us with one random fact about yourself?
The "avenger" that you might find somewhere along with my name such as the ID of Twitter account is named after the A-10's iconic Gatling gun, GAU-8 Avenger, not because I want to avenge you. Also, this is, in fact, a reference to my childhood nickname A10.
What was the first Arma game you played?
The demo of Operation Flashpoint: Cold War Crisis. I really did Ambush! many times.
What is your current Arma 3 playtime?
For some reason, I have two Arma 3's in two different Steam accounts, and both of them say 1869.4 hours and 2033.5 hours (and counting). So almost 4000 hours, but I assume 3/5 of time is idling.
What is your favorite game of all time?
Arma 3, of course! But other than Arma 3, I'd pick PAYDAY 2 (2013, PC), Insurgency (2014, PC), Rising Storm (2013, PC), Grand Theft Auto IV (2008, PC), Perfect Dark (2000, N64), Gungriffon The Eurasian Conflict (1996, Sega Saturn), and its sequel Gungriffon 2 (1998, Sega Saturn). Oh man, I can't name them all! I'm a heavy gamer from childhood. Offtopic, but fun fact, I was born just 3 days before the release of The Legend of Zelda: Ocarina of Time (1998, N64).
What is your favorite movie of all time?
I don't watch movies much, but Transformers (2007) and WALL-E (2008) are the best for me. That's when I want to watch the first 10 minutes but eventually watch the entire movie. More recent ones, Maquia: When the Promised Flower Blooms (2018) got the Most Teardrop Award; Shin Godzilla (2016) is the best (partly) military-themed movie with lots of destruction; Pacific Rim (2013) awarded the Best Movie When I Only Have 3 IQ; One Cut of the Dead (2017) is the Best Comedy.
Do you eat pineapple on pizza?
I wish to avoid unnecessary controversy. ;)
Can you show us your PC setup?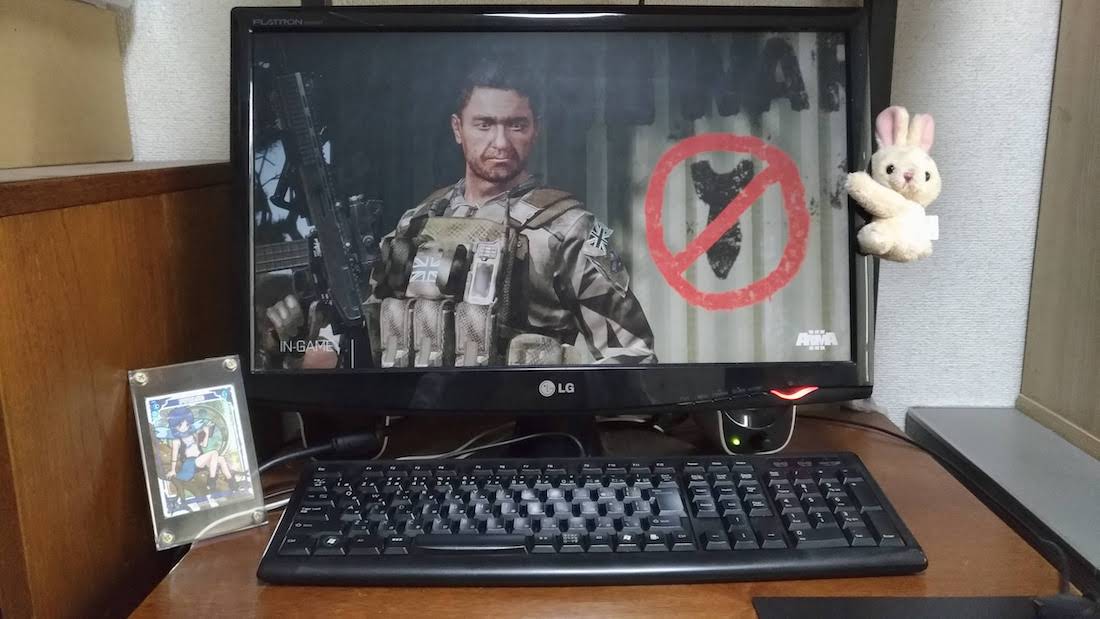 5 QUESTIONS
1. How and why did you get into Arma?
My friend told my elder brother about a demo of OFP somewhere in 2007-2010, where I don't remember correctly. I played that demo along with my brother. I was truly innocent and had only very little English knowledge as a kid. So everything I could only understand was "1-2-3-4 A-ha!" but I found that it was fun finding everything I can do in the very limited mission. Ambush! Years passed, a friend told us about Arma 2: Free. According to the chat record that was on February 29, 2012. Days after I found the editor, weeks after that I found SQF scripts, and so on. I spent a lot of time making stupid missions. Finally, and eventually, I got the full game of Arma 2. Sometimes I played with milsim communities and continued to Arma 3. After I retired from those communities, I am a(n almost) Nomad scripter/modder now and with some fortune (or something) it allowed me to stand here. Still, sometimes I do Arma 2 to feel some nostalgia.
2. How do you play or engage with Arma 3 nowadays?
9/10 of the time is to edit and modding, 0.5/10 is to take screenshots, 0.5/10 is to play singleplayer/multiplayer. Yes, modding is how I enjoy Arma 3!
3. Can you tell us about your most remarkable Arma 3 moment?
Not really in gameplay, but I really remember the moment when I watched the second cut, which is the plane and volcano, of the Tanoa Reveal Trailer for the first time vividly. In the actual gameplay, it's every moment when the thing I want to make becomes true. Always remarkable.
4. What is your favorite piece of Arma 3 user-created content (mod, addon, scenario, game mode, tool) and why?
This is a real tough question... but I think the Most Unexpected Surprise Award goes to Super Miller Land! I really remember when I saw it for the first time, I laughed so hard! Arma 3 Aegis and Resist follow, because I'm such a big fan of the official (either pre-2011 and post-2011) lores and settings. As a content creator, I'd pick Poseidon Tools. I can't even imagine writing scripts without them now!
5. Can you share your #1 pro-tip for any Arma 3 player?
Do not hesitate to do anything and do not lose your interest! Play the game, join communities, make missions, write scripts, make mods, anything you can or try to do is most likely done by someone and documented. Search, see what you can find and make your own activity! Everything you saw in Arma is always possible in Arma! Also (is this #2?), how complicated things you can make is dependent on how complicated and deep your knowledge and how pliable you are. Read everything you need until you can make the ideal something!
BONUS: Would you rather be the first person to explore a planet or be the inventor of a drug that cures a deadly disease?
I'd pick a planet, where nobody sees what it looks like! Well, I just hope I don't die in unexpected, unavoidable, and deadly something before exploring everything.
CLOSING
To finish the interview, do you have anything you'd like to share with the Arma community?
That's all here, if you want to see more things about me and my products, please consider hopping into the A3 Hub Discord Server by AveryTheKitty where I mostly live for Arma.
Also, here's the information for those looking for the next update of POLPOX's Artwork Supporter: an update will come as soon as Arma 3 hits another Stable Branch update!