Together with its developer Vertexmacht, we're pleased to announce the full release of the 1.1 free content update for the Arma 3 Creator DLC: Global Mobilization - Cold War Germany. The update adds a range of brand-new content to the DLC for free, including armored vehicles, weapons/scopes, and factions.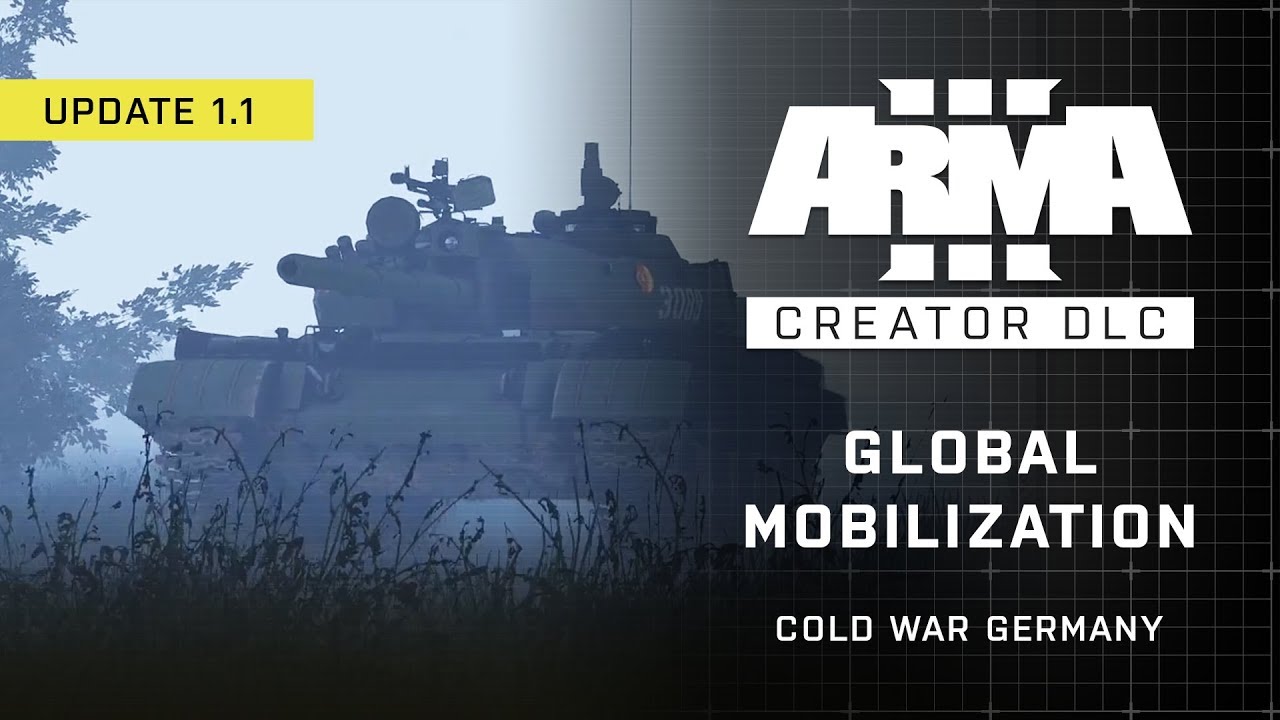 New content overview:
Modernized T-55 Variants (T-55A, T-55AK, T-55AM2 and T-55AM2B)
KPz1A1 and KPz1A5 variants
PT-76B Light Tank
M113A1DK Variants (APC, Engineer, Command and Medical)
OT-64A/SKOT-2A APC
M/92 PNMK FSV
Danish 90s Army (Summer and Winter)
Polish 80s Army (Summer, Autumn and Winter)
SVD Designated Marksman Rifle
Assault Rifles (GV M/95, C7A1, M16A1 and M16A2)
New Scope Attachments (C79A1, PSO-1 and ZFK 4x25)
The update will download and install automatically on Steam for all owners of the Global Mobilization DLC. If you want to know more about all of the update's new assets, be sure to read through Vertexmacht's recent OPREP devblog post. The entire changelog for Update 1.1 is available on the Bohemia forums.
Creator DLC is a new label for original new Arma 3 projects made by third-party developers and published by Bohemia Interactive. It enables external talent to earn a financial reward for their work, while players get to enjoy more new quality content. Global Mobilization - Cold War Germany is the first Creator DLC project to have been published so far, and has already managed to achieve over 50,000 sales since its launch in April this year. More Creator DLC projects are expected to be released in 2020. Find out more about this initiative at https://arma3.com/dlc/creator.