Arma 3 hails people of every flavor from all over the world. To get to know them a little better, we're hosting a series of mini-interviews with some of our amazing community members. These aim to give you a personal insight into their backgrounds, why they got into Arma, and how they typically experience the game. In this rendition of the Community Profile we had the pleasure of talking to Soul_Assassin of Red Hammer Studios (RHS).
BIO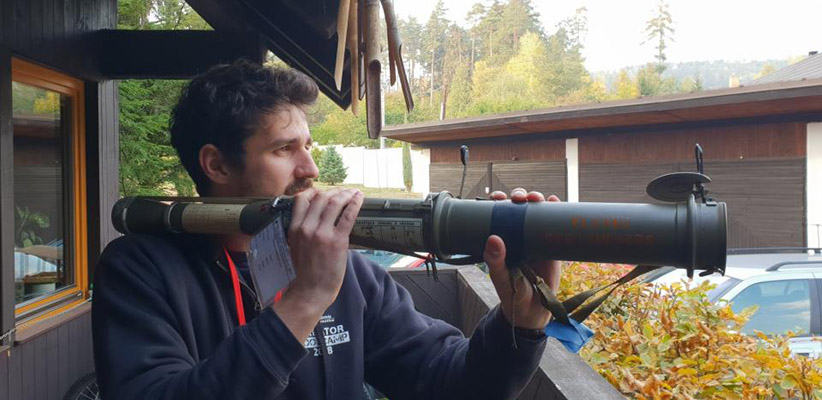 Name: Alex Vorobiev
Nickname: Soul_Assassin
Age: 32
Location: The Netherlands
Occupation: Aerospace Engineer
BASELINE
Can you provide us with one random fact about yourself?
I lived in a small Russian exclave called Kaliningrad until I was 9, at which point my family moved to The Netherlands, where I spent the rest of my childhood.
What was the first Arma game you played?
I remember seeing adverts for OFP in PC Gamer — as far back as 2000, I think — catching my eye. I think at that time it was still missing the word "Operation" from the title. At some point the demo appeared on the CD that came with the mag at the time. That completely blew my mind as I never thought a game could have so much freedom (and this was the demo!!). I was also always interested in the military so it had all the appeals to me. Not being able to afford the game at the time, I was lucky enough to borrow my friend's copy. Unlucky for him because I never gave it back, to my great shame to this day. So I guess the answer is I've been there from the very beginning.

What is your current Arma 3 playtime?
Impossible to say. The counter is in the thousands but it is misleading. My PC is on all the time and the launcher is running because I constantly run tests on RHS stuff. Actual play time would be far, far less, maybe in the low hundreds. Any and all free time I spend behind my computer goes into modding. Arma 2 though, I've spent hundreds of hours playing Domination with a cool group of friends.
What is your favourite game of all time?
Undoubtedly, the Arma series takes the prize. I have not seen anything that comes close to the experience. That aside, I'd have to go with the Far Cry series or Red Dead Redemption. I am a sucker for well-written stories.
What is your favourite movie of all time?
I'm a big fan of sci-fi, military, and crime thrillers. The Star Wars saga would take first prize, followed closely by Sunshine, Black Hawk Down, and then Sicario.
Do you eat pineapple on pizza?
Yes, absolutely. Everyone should have the right to put whatever they want on whatever they want and put it in their mouth.
Can you show us your PC setup?
Maybe.
5 QUESTIONS
1. How and why did you get into Arma?
The real start I already described above, but I really got involved once I figured out that you could change the game with the mission editor and modding.
2. How do you play or engage with Arma 3 nowadays?
Mostly playtesting our work with RHS. Not much actual playing I'm afraid due to time restrictions. Hey, but bug squashing is also fun... in a masochistic kind of way.
3. Can you tell us about your most remarkable Arma 3 moment? (most funny, memorable, biggest achievement, etc)
Would have to be our first release for Arma 3. It was years of work finally released as a single body — with an excited and tired team riding on adrenaline.
4. What is your favorite piece of Arma 3 user-created content (mod, addon, scenario, game mode, tool) and why?
No comment. Unfortunately, with the time I have it is all spent with RHS, so I don't get exposed too much to other content unless someone recommends it. If I had time, I'd probably play gun game or good old Domination. :).
5. Can you share your #1 pro-tip for any Arma 3 player?
Player? No. But maybe I can give a tip to anyone trying their hand at modding. If you truly enjoy doing it, keep going and never give up.
BONUS: Would you rather be famous for inventing a deadly new weapon or invent something that helps the world but someone else gets all the credit for inventing it?
Who said I'm not building a deadly weapon that saves the world? :)
CLOSING
To finish the interview, do you have anything you'd like to share with the Arma community?
Perhaps a thank you to all the wonderful people that make the community up. It truly is quite the exception to the rule. A great place for creativity and enjoyment to flourish and the community as a whole makes this all possible.
You can find Red Hammer Studios on the following social media channels: