UPDATE: This video/announcement was part of April Fools' Day 2016: https://en.wikipedia.org/wiki/April_Fools%27_Day. "Arma" Eau De Combat is (sadly) not real. Thanks for a good laugh, everyone!

Independent game development studio Bohemia Interactive is proud to introduce a game-changing product to complement its critically acclaimed series of military games: "Arma" Eau De Combat. Designed for those who love risk-taking, this brand new perfume appeals to your most basic instincts with the captivating scent of battle.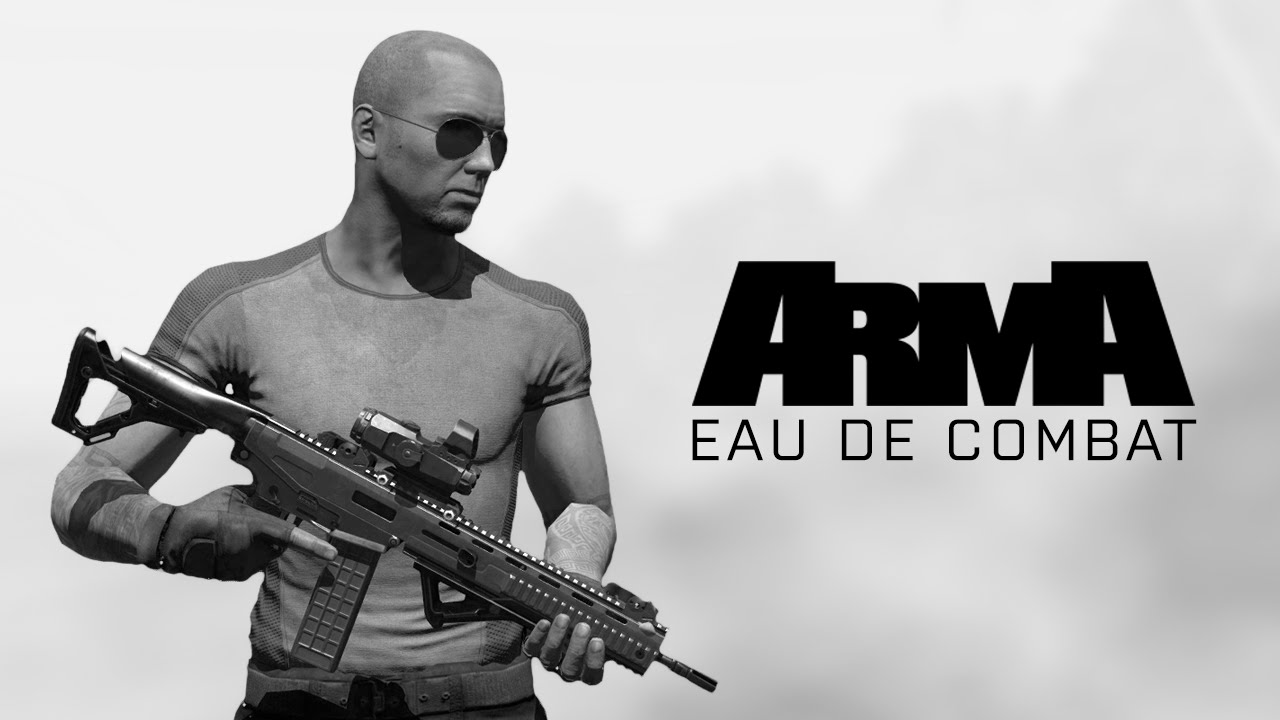 Offering an unapologetic blend of florals, with a touch of soft gunpowder aroma, topped off with fresh notes of wood, mosses, and dirt, "Arma" Eau De Combat captures the heat of the moment and boosts your chances of victory in the trenches of seduction. Wear this perfume with confidence to throw others off their game. With its distinctive, triangular bottle design, and excellent lasting power, "Arma" Eau De Combat is set to become your provocative weapon of choice, sans compromis. At your service: "Arma" Eau De Combat – The New Fragrance for Players.
"Arma" Eau De Combat is the result of almost a full year of active product development. This process involved an expert team of perfumers, dermatologists, industrial designers, military advisors, and game developers. Their mission: create a perfume that extracts the essence of Arma's core brand philosophy, and combine it with the values of passion, purpose, and play. Over 30 prototypes were created before arriving at the final product.
Myrik Greene, Senior VP of Brand Execution at Bohemia Interactive:

"With the Apex expansion already set to become a pinnacle moment for Arma 3, we felt that we should leave no stone unturned, and create a brand experience that stimulates all senses, including smell. "Arma" Eau De Combat expands the horizon of our line up with a synergistic product that enables us to deliver on that promise."
"Arma" Eau De Combat is now available for pre-odor exclusively on the Bohemia Store (limited supply). Visit the official product page at: https://store.bistudio.com/products/arma-eau-de-combat