Seven years after the official release of version 1.00 and dozens of updates later, we're proud to announce the 2.00 release of Arma 3 (watch trailer). The latest update to our PC-exclusive military sandbox sim game adds a free new firing drill, as well as a new color edition of an existing firearm, a camo variant for selected gear, extra Steam achievements, and the option for players to share compositions made in Arma 3's scenario editor via the Steam Workshop.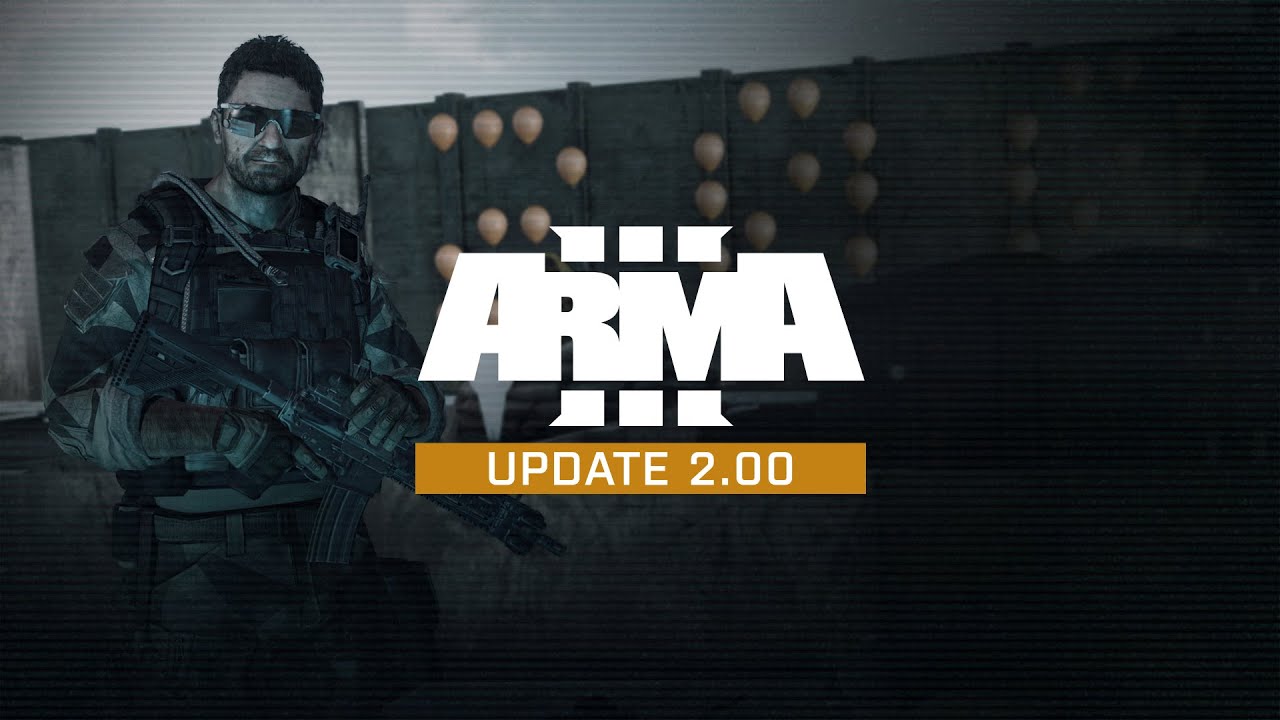 The new firing drill (Course of Fire: Gray) invites players to set a record time on a challenging course hosted by a familiar operative from Arma 3's story campaigns. A gold medal is awarded to those who can complete the drill in under two minutes (2:00). Players running the course might encounter various surprises related to previous versions of Arma 3 if they know where to look and what to do.
Players can now share custom compositions from the game directly to the Steam Workshop. They can do so by accessing Arma 3's extensive library of weapons, vehicles, equipment, characters, structures, and props available and arranging their in-game assets in the editor. When they're done, all they need to do is save their selected assets as a custom composition and click on the appropriate icon to publish it to the Steam Workshop. Compositions can include anything from full-blown military camps to specific roadblocks or checkpoints, a Halloween pumpkin festival, a simple table and chairs, or anything in between. By sharing their unique compositions via the Steam Workshop, Arma 3 content creators can help each other build expansive, detailed, and atmospheric scenarios quickly and easily. Further documentation can be found on Bohemia Interactive's Community Wiki.
But wait, there's more! The 2.00 update also includes a new arid variant of existing CTRG special forces gear (stealth uniform and combat helmet - available for owners of the Arma 3 Apex expansion) and a black variant for the P07 pistol - both of which are used in the new firing drill. Players can also unlock three new '2.00' themed Steam achievements. And finally, all players receive a lifetime's virtual supply of "Arma" Eau de Combat, which is now available as an in-game glass perfume bottle prop.
The complete changelog for update 2.00 can be found on the Arma 3 website. Those who have yet to pick up the game, or simply wish to complete their DLC collection, can get the Arma 3 base game and all of its downloadable content (DLC) at up to 75% off on Steam. People who purchase the Arma 3 Ultimate Edition, Apex Edition, Contact Edition, or DLC Essentials will receive an additional bundle discount on top. This special offer is available from Wednesday October 14 up until Monday October 19 (starting and ending at 10:00 PDT/19:00 CEST).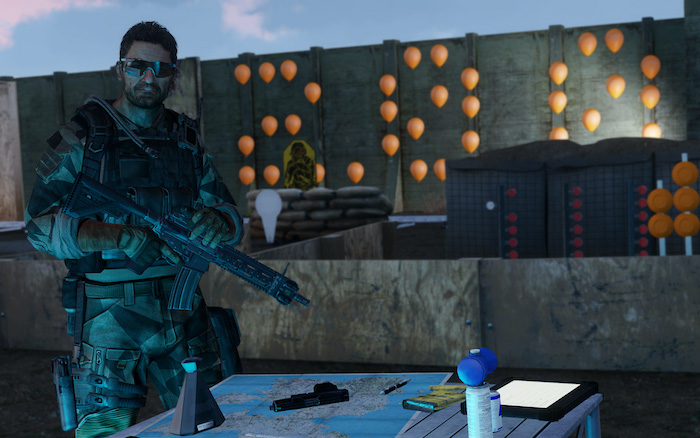 For more information about Arma 3, please visit www.arma3.com. To keep track of all the latest news, be sure to follow Arma 3 on Facebook, Twitter, YouTube, and Steam.