Earlier in the year, we offered up a brief assessment of our progress, outlining plans for new improvements and additions for Arma 3. Since then, we've launched Marksmen DLC, taken a sneak peek at our next terrain, Tanoa, and continued to provide a broad range of platform updates for everyone.
Meanwhile, we've been ferreting away on pre-production tasks for the expansion, sketching out its gameplay and platform features, systems, content and modes. So, now that we've reached the end of our 2014-15 roadmap, it's a splendid time to formalise our ambitions, and share our vision of Arma 3 in 2015-16.
Below, we'll sketch out an overview of 3 distinct - yet interconnected - packages of development. Together, these aim towards launching next year's expansion, Arma 3 Apex, in the best possible shape. Along the way, they'll provide new gameplay opportunities, valuable content additions, and a genuine refinement of our platform.
NEXUS UPDATE
Focusing upon the improvement of core features and multiplayer systems, Nexus Update is a vital stepping-stone on our path towards Arma 3 Apex. Before creating new gameplay for this expansion, we want to provide a more robust foundation, investing further in gameplay features such as fatigue and personal protective equipment.
Alongside these refinements, Nexus Update includes new End Game instances and extensions to the mode's functionality. Our objective is to create a solid basis for future MP content, using this mode to optimise shared systems, identify performance bottlenecks, and validate improvements in other areas, such as AI, audio, and animations.
Complementing this development, we'll deploy a foundation build of 'Arma 3 Units', a web-based service that connects players with communities. We aim to improve the discoverability of the range of groups / play-styles out there. We'll shed more light on this venture nearer Nexus Update's launch, due later this year.
EDEN UPDATE
Built around the introduction of a 3D scenario editor, our New Year Eden Update targets improvements to Arma 3's usability and visual fidelity. Again, our objective is to create conditions for future success. By tackling certain in-game and front-end issues, we'll strengthen the core experience ahead of Arma 3 Apex.
A planned overhaul of the way that players can discover and join MP sessions, together with several usability tweaks (such as control mapping, weapon switching, and the configuration of game and difficulty settings), contribute to an improved underlying platform: an objectively better experience, no matter how you like to play.
The Eden Editor itself is a big step forward for content creators, with cool new features built atop of the classic editor's simplicity. Alongside this, further Launcher improvements (i.e., mod dependencies), will make discovering custom content simpler than ever, while a 'visual update' brings splendid new lighting and water shaders.
ARMA 3 APEX
The Arma 3 Apex expansion strikes a balance between adding valuable new features, systems, and content, and the resolution of some 'legacy' issues, which stands to improve the game as a whole - both as an authentic near-future military shooter, and as a platform for a diversity of custom content.
With Tanoa, a co-op campaign, and new vehicles, weapons, and characters at the heart of our official content, we're aiming to dig into the theme of near-future combat, expand our line-up of more familiar / modern-day armaments, and introduce new vehicle classes, such as VTOL aircraft and Light Strike Vehicles.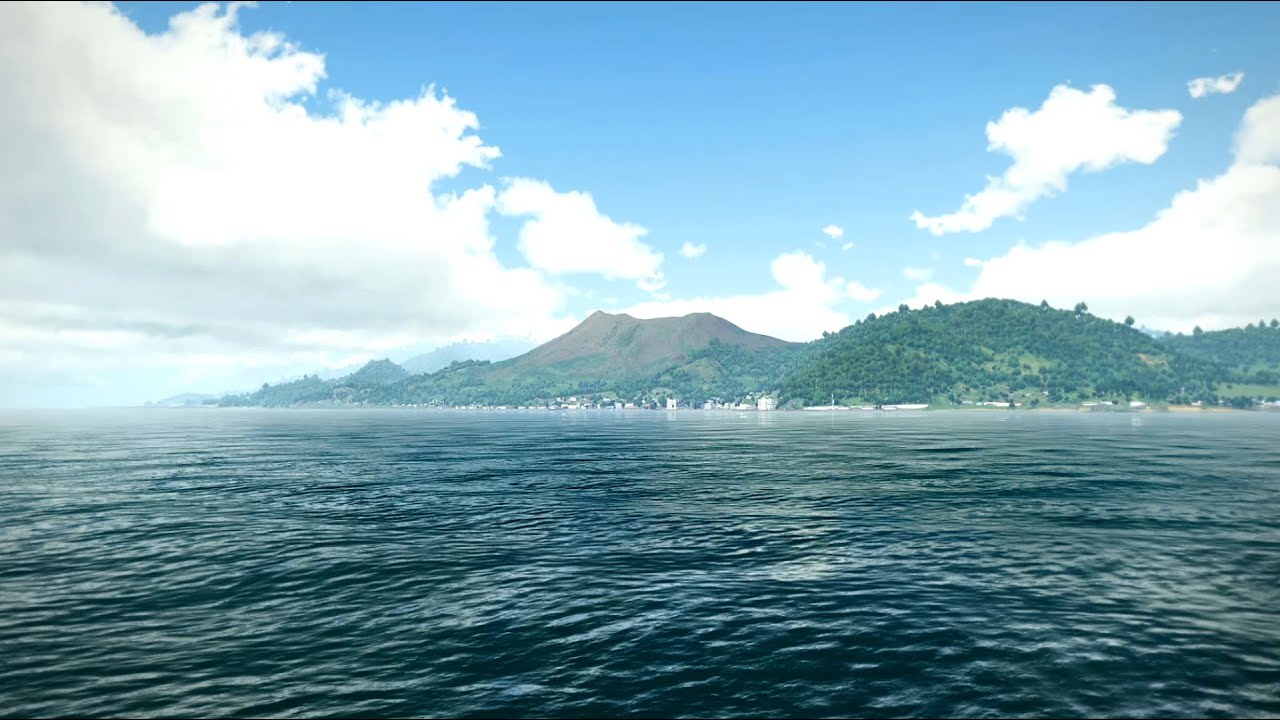 Apex is also a focal point for longer-term platform and usability advancements. Improving how players share information in MP, and overhauling interaction mechanics is a fundamental goal. A Main Menu redesign, together with investment in the MP framework, aims to improve the discoverability / experience of official and custom content.

We hope this high-level briefing provides a sense of our trajectory towards Arma 3 Apex. Closing in on the release of each package, we'll be better positioned to share more intel. As usual, we hope our cocktail of 'REPs and Dev-Branch updates will be augmented by community feedback and discussion!
Just to be clear, as with our previous releases, we're maintaining a 'features are free, content is premium' doctrine. That means all platform improvements and additions (e.g., the 3D editor) are available to everyone, but significant new content (e.g., Tanoa itself) will be tied to ownership of Arma 3 Apex.
We're optimistic and excited about our roadmap. Having recently hit the 2 million copies mark, we're keen to grow even further! We've set out to refine our core gameplay, experiment with some fantastic new content, and deliver an unrivalled, open, diverse platform: truly, the apex of the Arma 3 experience.