Laws of War DLC marks the midway point of our current Arma 3 development roadmap. With Jets and Malden already under our belts, the release of The-Project-Formerly-Known-As Prince Orange DLC is a step in a new direction. Touching upon a distinctive theme, we hope it will encourage our players to explore a different perspective on the battlefield.
To mark the occasion, we've put together a new developer diary. In it, we introduce the package in more detail: sharing our motivations, sketching out the content, and touching upon our cooperation with the International Committee of the Red Cross (ICRC).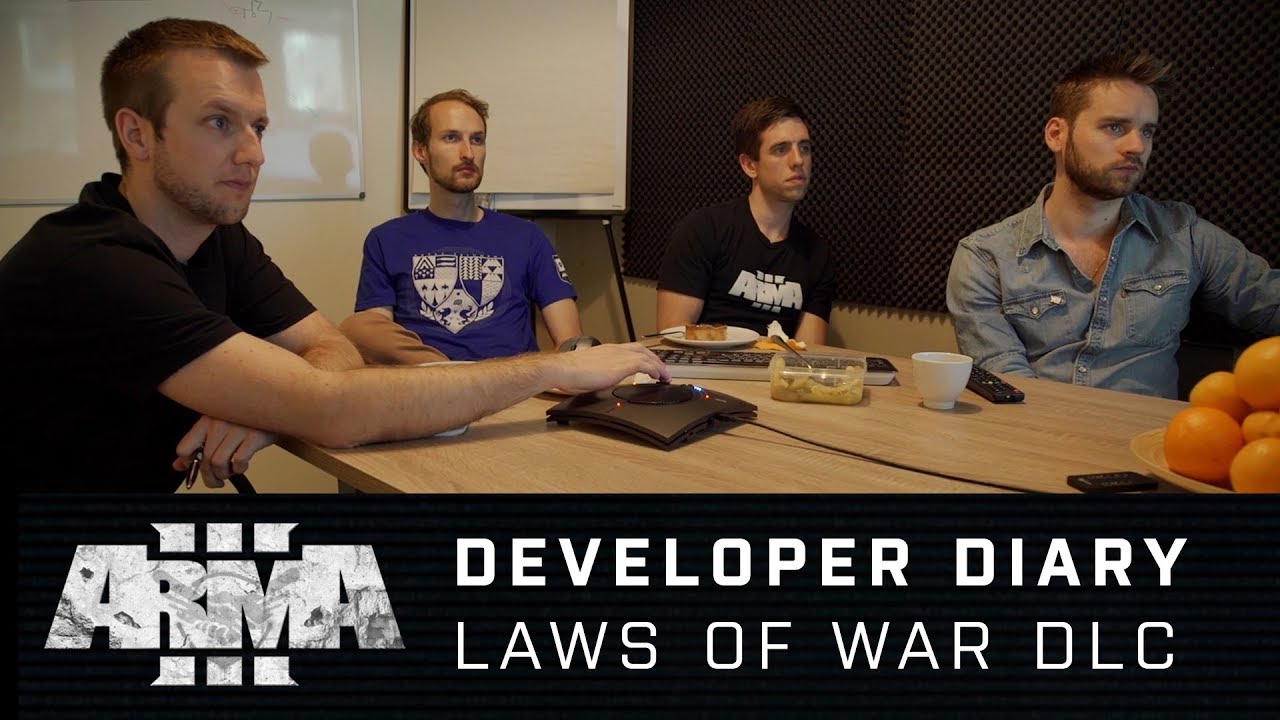 LAWS OF WAR
It's fair to say that it's a complex topic. But we - and, we think, our players - are interested in complex things. Arma games create these big, sandboxy experiences of the modern battlefield - and, the reality is, International Humanitarian Law (IHL) is part of that. While our series has already scratched the surface of the topic, ultimately, this development has been an opportunity to dig a little deeper, work within our means and, hopefully, present something meaningful to our players.
It's also fair to say that we've always experimented with our official post-release content! From the addition of a 'game master' type tool with ' Zeus ', to tutorial content like ' Bootcamp' and, more recently, MP gameplay with Nexus Update, Apex and ' Combat Patrol', we've explored a bunch of different gameplay types - and Laws of War DLC is no different. Its "Remnants of War" mini-campaign re-focuses our attention on singleplayer, presenting players with a more 'story-driven' experience, and digging deeper into the history of The Republic of Altis & Stratis.
NEXT OBJECTIVE_
Although we're always excited to launch significant updates, we also always have to keep one eye on the future, too! Next up is Tac-Ops DLC, slated for release later this year. With it, we aim to develop a package of singleplayer 'tactical operations', which focus upon challenging, replayable and authentic military gameplay. Longer term, work continues on Tanks DLC, a development that drives home our stated goal of expanding upon combined-arms content and features.
Although modest in size and scope , we've sunk a lot of passion into Arma 3 Laws of War. Besides all the features and assets directly associated with the release, everyone that owns Arma 3 can look forward to the usual tranche of platform maintenance, stability and performance tweaks. Aside from that , we're really looking forward to hearing what you think and, of course, we'd also like to thank everyone for helping us get here!