Earlier this year we Scanned the Horizon and identified several targets of interest. Now - with the recent release of Arma 3 Jets - we've taken our first shot! To mark the occasion, we'd like to discuss how air-superiority fighters fit into Arma 3's diverse military ecosystem, take a look at some new and improved gameplay, and outline our future plans. Before that, though, let's recap our vision of the development, which framed the final shape of the DLC.
VISION
A key stated goal of our current roadmap is to build upon Arma 3's infantry core with more combined-arms content and features. Ultimately, we aim to create fascinating new opportunities for our community, and offer new players a gateway to a massive military experience. With a new class of fixed-wing aircraft, a radical overhaul of target identification gameplay / simulation - and much more besides - we're already taking bold steps in that direction. More on that later.
Jets DLC was also an opportunity for us to experiment with a new approach to production: working in partnership with BRAVO ZERO ONE Studios (B01), an international team of devs with industry experience and deep roots in the modding community. Although our approach developed over time, the basic agreement remained the same: B01 were to be the 'architects' of the content itself, with the support and guidance of Bohemia Interactive. Meanwhile, our own teams were feverishly at work on the free 'platform update' - associated features that touch upon the core of Arma 3's combined-arms gameplay.
PREMIUM CONTENT
FIGHTER JETS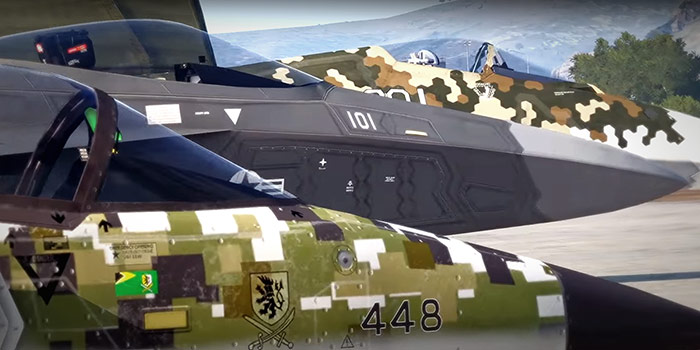 The original 'pitch' for the addition of air-superiority fighters came straight from B01. Suffice to say, they're a group of hugely passionate aviation fans - and their ambition was to take Arma 3's aerial gameplay to a new level.
The resulting aircraft are wonderfully detailed supersonic beasts; a distinctive jet for each main faction. Together with a handful of new platform features, they look, sound, and feel great to fly.

...AND MORE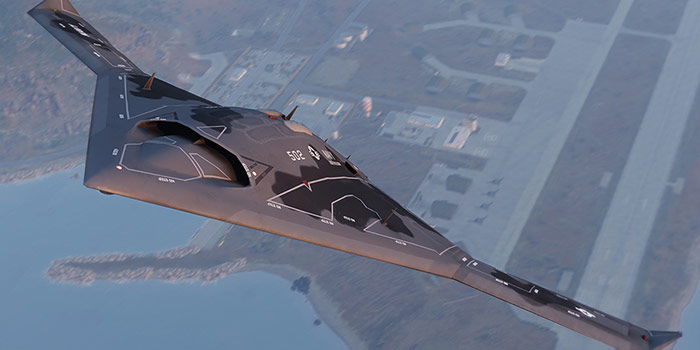 NATO also receive an extra drone jet. The Sentinel UCAV complements Arma 3's near-future setting nicely, providing another weapon in the JTAC arsenal, and a splendid addition to carrier-based operations.
Speaking of which, Showcase Jets puts players in the seat of NATO's F/A-181 Black Wasp II. Launching from the flight deck of the USS Freedom, this combat scenario is a fine gateway experience to jet-forming habits!
BONUS CONTENT

Arma 3 Jets is a little different from our previous DLC - although, come to think of it, 'little' may not be the most appropriate word - what makes it unique is... rather enormous! At 337 meters tall (and <10 seconds of Usain Bolt wide) the USS Freedom is an ambitious free addition to the sandbox. And it really is part of the sandbox this time: available as a static in-game object, which can be positioned on any terrain (although ideally in the water) via the 3D Scenario Editor (to the enormous credit of our programmers who made the magic happen).
We're very impressed with the effort B01 invested into the USS Freedom - a true passion project, and a fine example of our productive partnership! That being said, we also recognise that there are some limitations. In the end - given the choice of announcing it as a surprise bonus, or not releasing it at all - we felt confident that it would add a lot to the overall experience - and we hope you agree! We can also confirm that some modest additions are planned, for example, new 'props' to populate the deck. Stay tuned for new intel soon™!
PLATFORM UPDATE
Looking back once more to our Roadmap, we also made a commitment to release significant free updates that, we hope, help Arma 3 to serve as platform for our community for many more years to come. Game Update 1.70 - the version launched alongside Jets DLC - certainly delivers on that promise. Offering a wide range of improvements for everyone who owns Arma 3, many new and improved features were commissioned specifically for Jets DLC, developed alongside the usual tranche of maintenance, stability and performance improvements.
We'll take a look at a handful of highlights below but, first, let's briefly recap our approach to development. Back in 2014 we shared our 'DLC strategy', a plan for us to fund our project, continue to expand our game, and avoid splitting the playerbase. Since then - and with three years of updates under our belt - the core concept remains intact: we release themed packages of development where features are free, and content is premium. Jets DLC is one of these packages (with the additional disclaimer that there's also some splendid bonus content, too!)
SENSOR OVERHAUL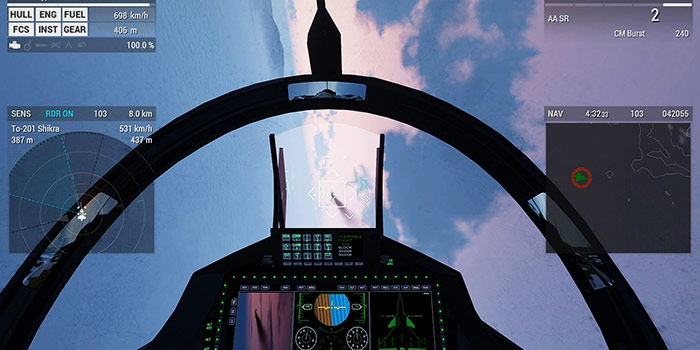 Jets DLC was a chance to tackle the long-standing question of threat identification, tracking and targeting head on, with the aim of adding new depth to the simulation, fairness to the gameplay, and diversity in our military sandbox. It's also worth noting this work applies not only to the new jets, but any class of vehicle equipped with sensors. Something of a game-changer.
Read Ondřej Kužel's wonderfully detailed OPREP on the topic - or simply trust us when we say the addition of different sensors, different properties, different ranges and fields-of-view, different targets signatures (and more!) enable players to master - and counter - the art of delivering thousands of dollars pounds of laser-guided lethality.
EXTENDED HITPOINTS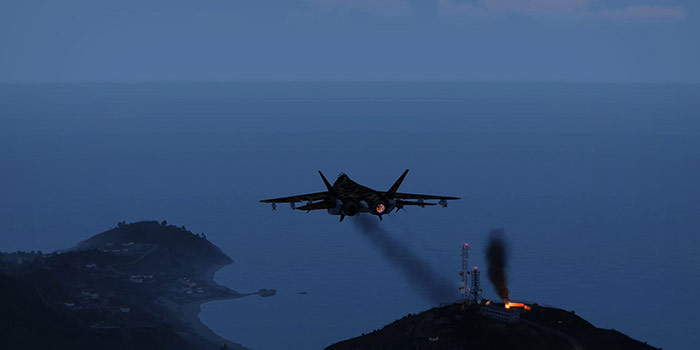 Arma 3 holds a unique place in the wide landscape of military games. We try to balance a depth of simulation against the breadth of gameplay possibilities our sandbox has to offer. We also endeavor to create a relatively consistent experience, and - with this in mind - Jets DLC was a chance to bring aspects of fixed-wing aircraft up to the level of detail enjoyed by other classes of vehicles.
One such aspect was the addition of new 'hitpoints' - vehicle components (say, a control surface on a jet) that, if damaged, will affect the gameplay of flying. Be it engine failure, a fuel leak, a malfunctioning HUD, or other types of damage, getting a damaged aircraft back to base in one piece is a whole new challenge.
...AND MORE
Jets DLC has also brought a gargantuan number of other tweaks and additions (not forgetting the four other game updates since our last major release, Arma 3 Apex). Among them, 'Dynamic Vehicle Loadouts' stands out as a hotly-anticipated improvement to vehicle customisation, while enhancements to audio have enabled jets to feel truly menacing from any distance!
It's challenging to fully express how Jets DLC will enhance the experience of playing Arma 3. Here to help - with a brand new installment in the Arma 3 Community Guide series - Andrew Gluck (better known as Dslyecxi from the ShackTactical community) explores the new features, and offers some helpful tips on how to make the most of them: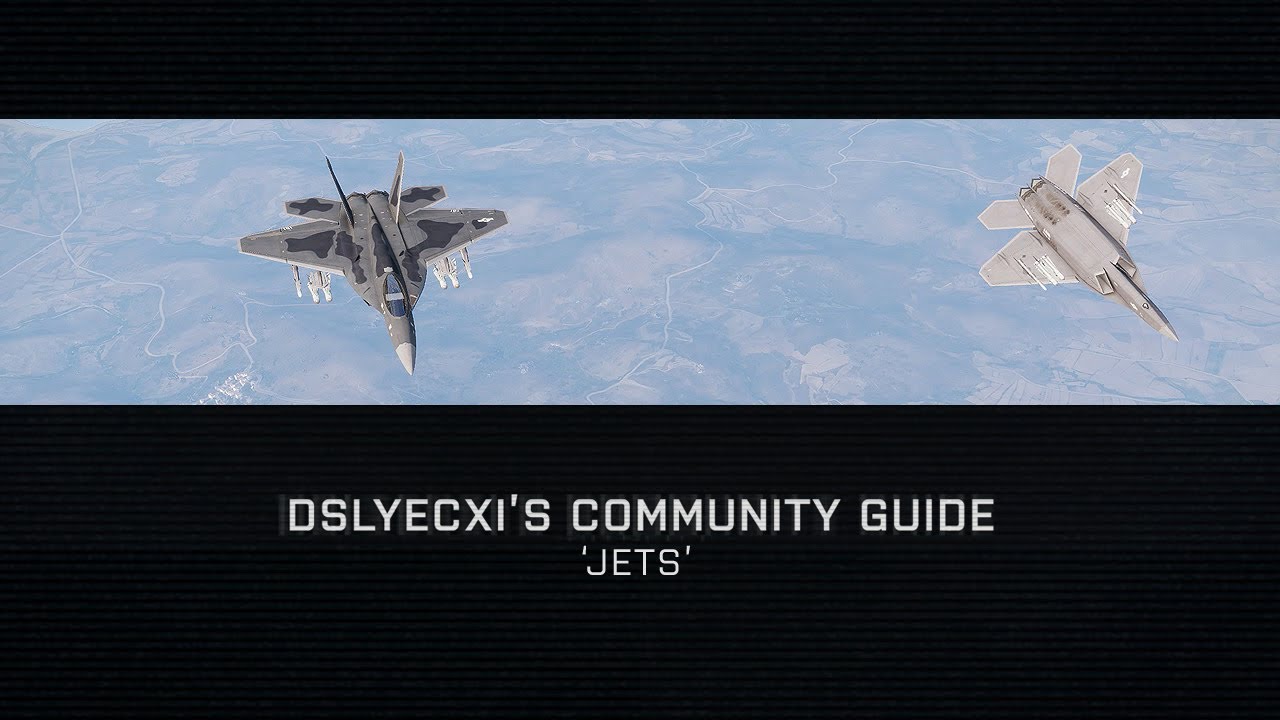 In addition, some other features are already sneaking into the game, which form part of our longer-term plans. One example is improvements to Fire Controls Systems (FCS). Originally penciled in for (the forthcoming) Tanks DLC, the added depth to ranging / leading targets is a already a welcome addition.
We're also happy to see that some communities are even starting to integrate such improvements to their mods - and we'll be focusing more upon this topic ourselves - and unveiling our exact plans - as we dive into Tanks DLC production proper!
NEXT OBJECTIVE_
Next on the agenda - and with a slight shuffle to our roadmap - is Malden Free DLC. Slated for June 22nd - in sync with Arma's 16th anniversary Armaversary - the package features 'Malden 2035': a re-imagining of our classic terrain, built upon tweaked vanilla Arma 3 structures and vegetation - together with a handful of splendid additions! Alongside the new terrain, we are also releasing a new cooperative mode: Combat Patrol. In fact, everything's already live on Dev-Branch. If you'd like to help us test, jump in and provide some feedback.

Counting from Arma 3 Bootcamp Update onward - not including Campaign Episodes, Arma 3 Zeus or Karts DLC! - this is our seventh official LAUNCHREP 'release blog'. You'll forgive us, then, for repeating ourselves in paying tribute to our community for their support, and thanking everyone that's - directly and indirectly - contributed to Arma 3 for all of their hard work. It's no secret that our team is smaller now than it once was, but the passion and commitment to the platform is as strong as ever. Onwards, to Malden!
On Behalf of the A3 Team (and with thanks to B01!)