Building towards the Apex expansion, Bohemia Interactive today released a major platform update for their tactical military shooter, Arma 3. The Eden Update features the much-anticipated Eden Editor (3D Scenario Editor), Launcher-Based Server Browser, audio upgrade, and many other improvements.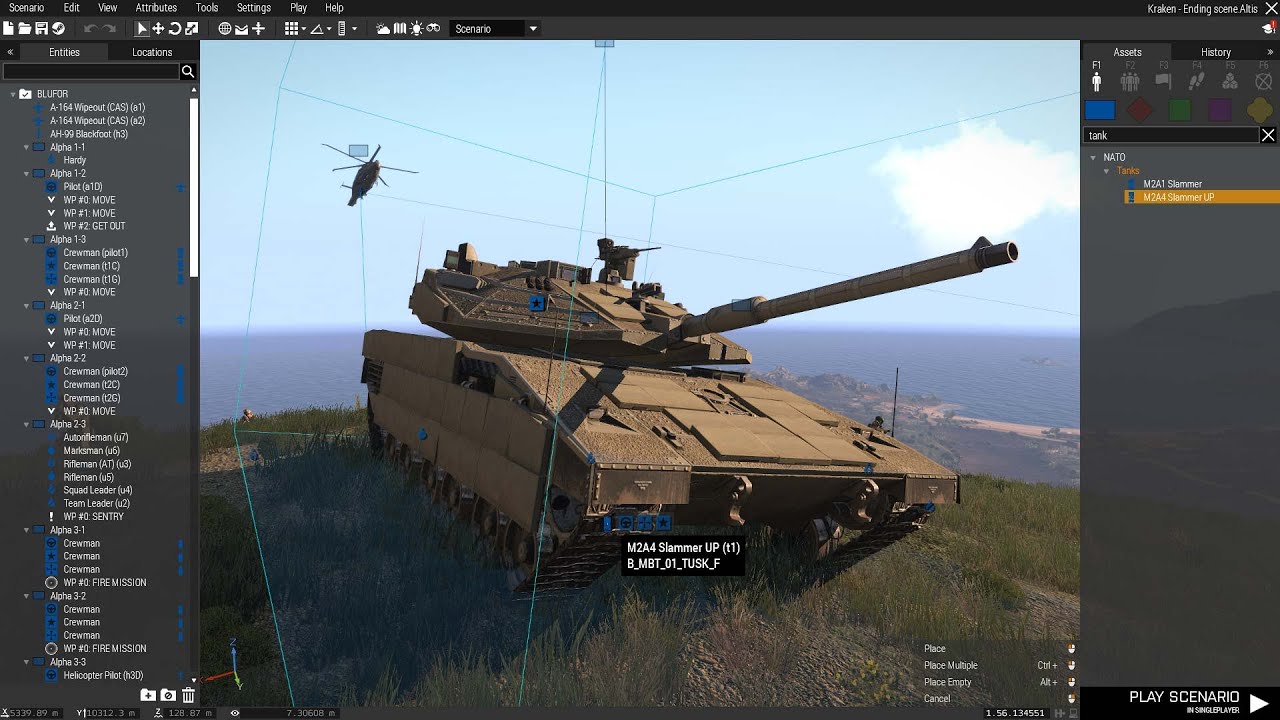 The goal of the Arma 3 Eden Update is to enhance the game's core usability and to cater to custom content creators in meaningful ways:
Eden 3D Editor – Retaining the beloved simplicity of creating scenarios, the new editor finally adds the third dimension and a lot of desired functionality. More info: Top 10 – Eden 3D Editor
Launcher-Based Server Browser – Get into multiplayer sessions more easily via better filtering options and Workshop mod support. More info: Top 10 – Server Browser
Audio Upgrade – A multi-channel amplitude panner and distance-based samples for weapons and explosions add more immersion and fidelity to combat sounds.
Font – Process information more quickly with a new, easier-to-read in-game font.
In addition to the above, the Eden Update also implements Steam Leaderboards, various scripted system optimizations, parallax ground surfaces, NVIDIA's HBAO+, and more. The complete changelog (1.56) is available for examination here: https://dev.arma3.com/post/spotrep-00052
For more information about the Eden Update, go to www.arma3.com/eden - and check out the latest post on the Arma 3 devblog by Creative Director Jay Crowe, in which the Eden Update is further introduced.
To enlist for Arma 3 service, the regular edition of Arma 3 (44.99 EUR/39.99 GBP/59.99 USD) is available for purchase on the Bohemia Store and Steam. Those who are new to Arma 3, but want the most complete experience, can also choose to pick up the Arma 3 Apex Edition (59.99 EUR / 44.99 GBP / 69.99 USD), which includes the Arma 3 Digital Deluxe Edition, Karts/Helicopters/Marksmen DLC, and upcoming Apex expansion.