Third-party Arma 3 developer Savage Game Design and publisher Bohemia Interactive have released a major content update today for the Arma 3 Creator DLC: S.O.G. Prairie Fire. Update 1.2 adds a new 25 km2 terrain, as well as multiple new factions, vehicles, weapons, equipment, missions, and more. To celebrate the new release, S.O.G. Prairie Fire will be discounted by 25% for a limited time on Steam.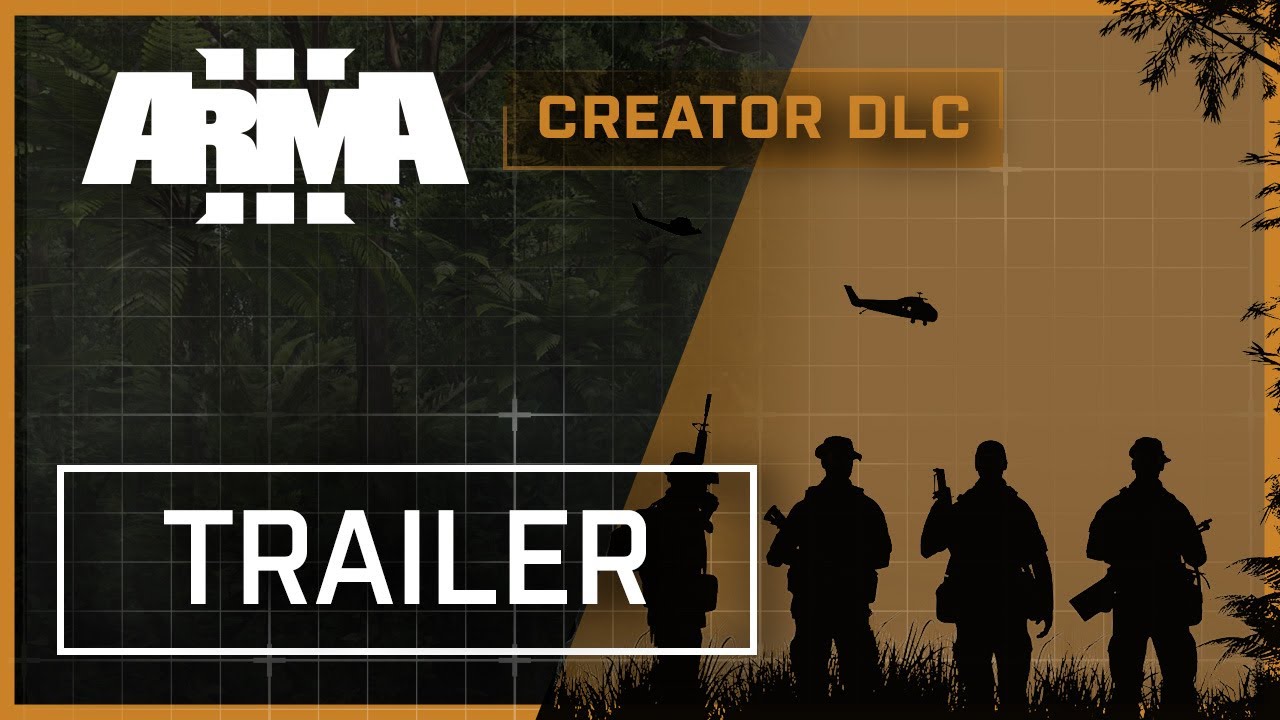 Update highlights

New terrain: "The Bra" - This unique new terrain, covering 25 km2, enables players to design and run missions around an infamous section of the Ho Chi Minh trail in Laos, nicknamed "The Bra" by MACV SOG units, due to the road shape, viewed from the air.

Updates to Cam Lao Nam - The 1.2 update adds the US Embassy in Saigon and the train station and new city buildings in Hanoi - each recreated from period photographs and thoroughly detailed to add more immersion to urban fighting. Numerous new Vietnamese city house models have also been added.

Multiple new factions


ANZAC (Army, SAS, and Pilots)
ARVN Marines
CIA "Air America"
Royal Laotian Army (RLA)
Pathet Lao (PL) Army
Republic of Korea (ROK) (Army and Marines)
The new factions feature 400 new soldier classes, able to wear 20 new uniforms (with 65 variants), 14 vests, 5 packs (with 12 variants), 4 accessories and 11 new headgear items.
Other factions have been upgraded, with new faces, weapons, headgear and camouflage patterns. The 4 MACV SOG team advisers we worked with now have their faces recreated in the game, along with new Montagnard and Vietnamese faces.


16 new vehicles/vehicle variants


MiG-19S jet fighter
F100D jet fighter
PT-76 Light amphibious tank in 2 variants
M113A1 Armored Personnel Carrier with 7 model variants

PBR boats with 2 model variants
STAB boats with 3 model variants
8 new UH-1 helicopter variants
M151 armed with M40A1 recoilless rifle


5 new static weapons


M40A1 106mm Recoilless Rifle
Mk18 40mm Grenade Launcher
H-12 (Type 63) 107mm Rocket Launcher
SGM 7.62mm Machine Gun with 3 variants
MG42 7.92mm Machine Gun with 2 variants


New weapons / weapon variants


F1 Submachine Gun and bayonet
M1 Garand Rifle with rifle grenades, scope and bayonet
L1A1 Rifle with rifle grenades, scope, bayonet and 10, 20 and 30 round magazines, including NZ, Australian and SAS variants
L1A1 + XM148
L2A1 Light Machine Gun
M14A1 Light Machine Gun
M1918A2 BAR Light Machine Gun
vz.54 Sniper Rifle and scope
5 new M16 / XM177 variants, M203 grenade launcher, new scope and bipod
18 new mines and traps


Additional multiplayer scenarios


CO12 Eldest Son II mission (MACV SOG / Khe Sanh)
CO06 Black Spear mission (SEALs / Cam Lao Nam)
New Zeus variants for The Bra map (Master, East, West, Independent)


Various fixes and quality-of-life improvements
The version 1.2 changelog can be found on the Bohemia forums. The new content is further introduced in a recent OPREP blog post by developer Savage Game Design.
Sale
The Arma 3 Creator DLC: S.O.G. Prairie Fire is available for purchase on Steam with a 25% discount until July 19th. The DLC's soundtrack is also on sale during that time at 25% off.
Creator DLC is a label for original Arma 3 projects made by third-party developers and published by Bohemia Interactive. It enables external talent to earn a financial reward for their work, while players get to enjoy more quality content. Find out more about this initiative at https://arma3.com/dlc/creator.