Great news! Thanks to your support, we've been able to raise a significant amount of money for a good cause.

To be precise, Bohemia Interactive will donate 100% of their revenue after tax from the Arma 3 Art of War charity DLC to the International Committee of the Red Cross (ICRC). The total amount raised is $155,783 USD (approximately €138,330 EUR / £116,944 GBP).

Now that the fundraising period is over, the Art of War Charity Pack has been permanently made available for free to all Arma 3 players, just as it was announced when the DLC was released in February of this year.

The Art of War Charity Pack adds an in-game art exhibition to Arma 3 where visitors can see some of the best artwork and screenshots made by the Arma 3 community. The DLC also includes a new singleplayer combat scenario in which players are sent on a mission to recover valuable paintings stolen in a war zone. Other additions are a formal suit, parade uniform, new backpack, various t-shirts, and several props related to art galleries and memorials.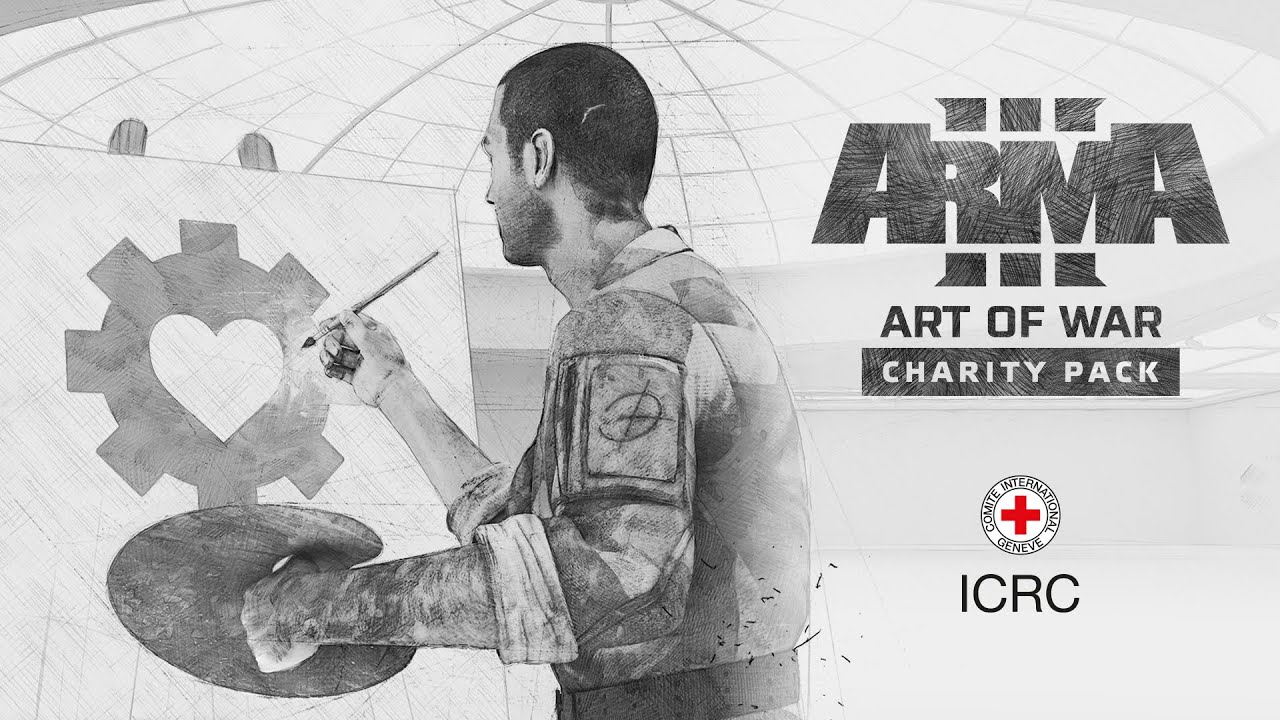 Arma 3 Art of War was available for purchase on Steam for approximately 9 months. You could get the DLC for the standard price of 1.99 USD/EUR/GBP, or, those who wanted to donate more could buy it at the optional higher price tiers of 4.99 USD/EUR/GBP and 9.99 USD/EUR/GBP. All three purchase options included the same content. In the end, about 84.4% of people bought it at the standard price tier of 1.99 USD, 5.4% got it at the middle price tier of 4.99 USD, and 10.2% purchased the highest 9.99 USD price tier.

"We are very grateful to Bohemia Interactive and to all the players who made a donation to the ICRC. Our collaboration over the years is a strong example of the synergies that can be developed across communities, offline and online, and this donation will make a clear difference in the life of thousands of people," said Marek Resich from the Resource Mobilization division at the ICRC.

The $155,783 donation will support the ICRC in their mission to ensure humanitarian protection and assistance for victims of armed conflict and other situations of violence. More information about the ICRC, their activities, and International Humanitarian Law is available at www.icrc.org.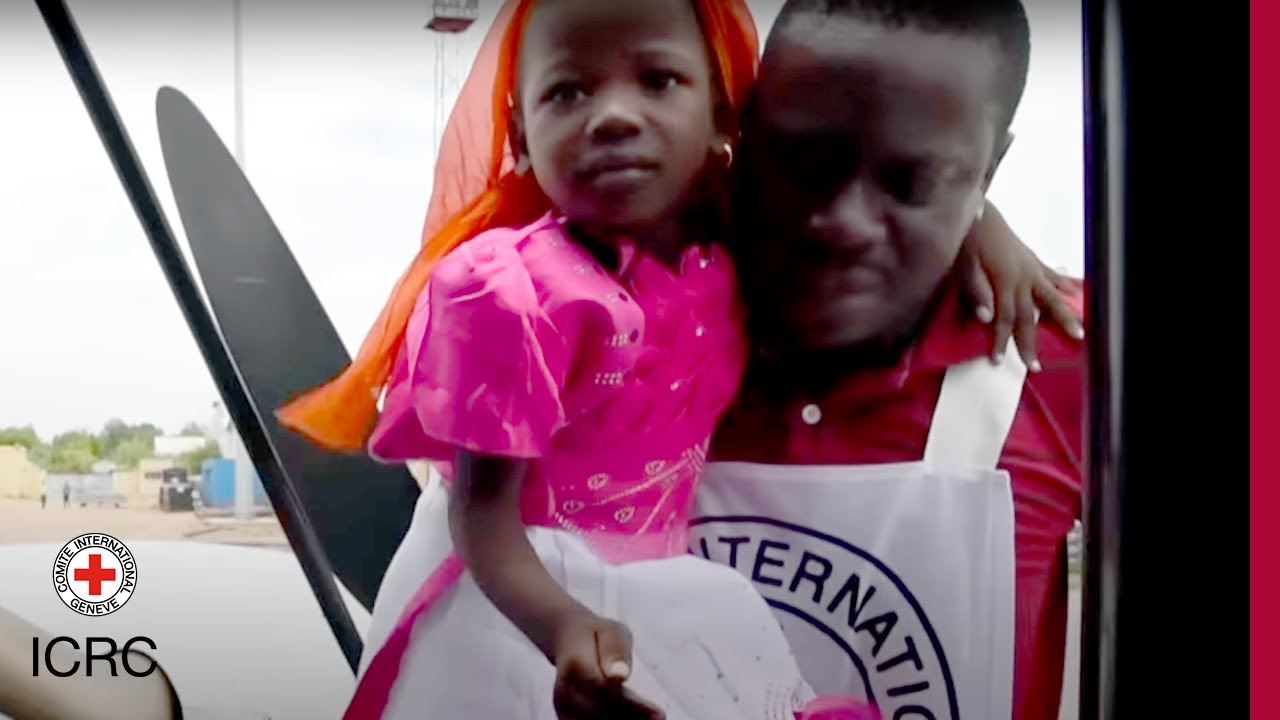 Lastly, for those interested, we've prepared an infographic with a few statistics on how people have played or interacted with the Art of War content so far: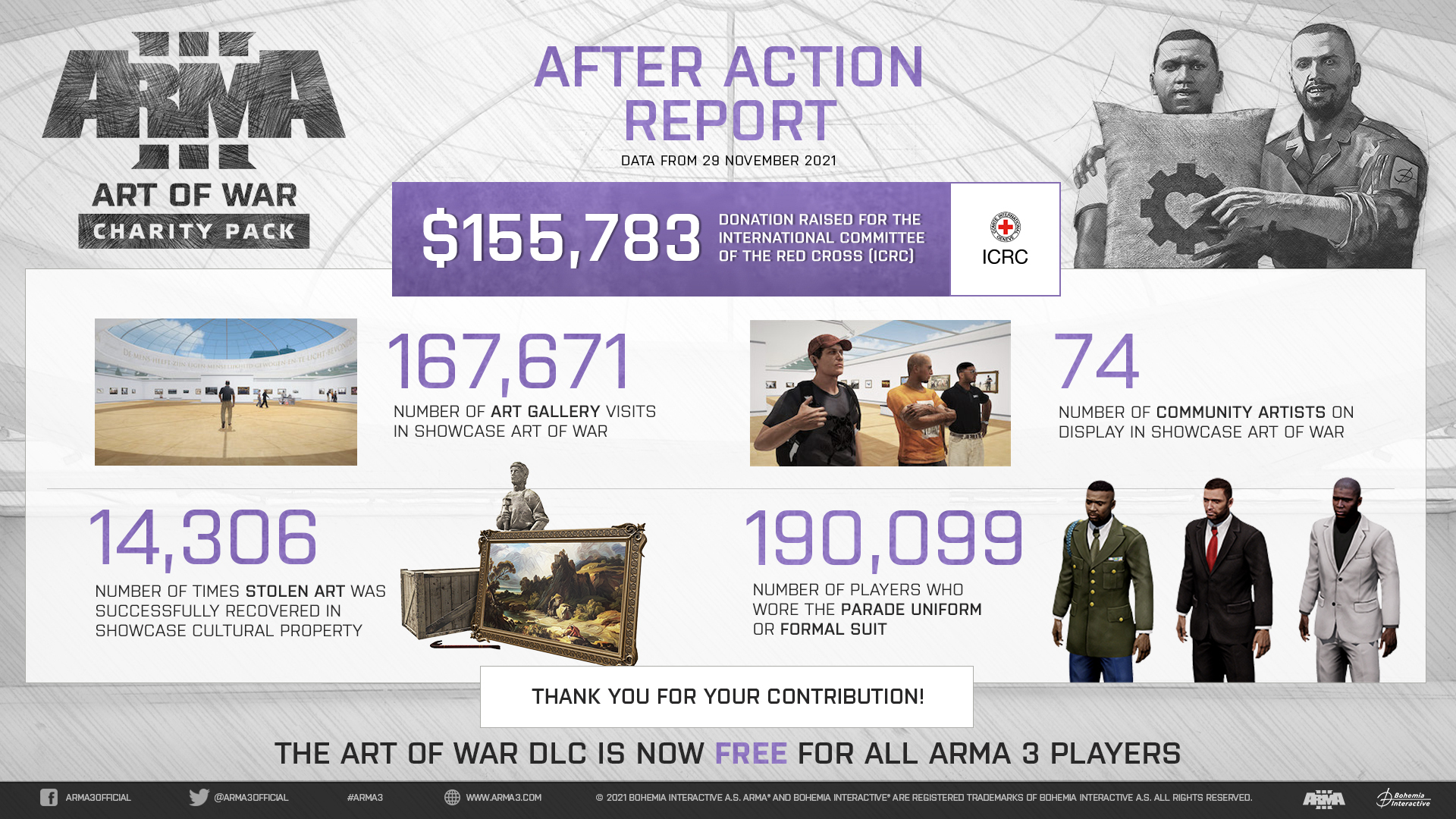 On behalf of everyone involved: thanks again for your splendid contribution!