We're pleased to announce the release of the Arma 3 Art of War charity DLC. 100% of our proceeds after tax from this DLC pack will be donated to the International Committee of the Red Cross (ICRC) – supporting them in their mission to ensure humanitarian protection and assistance for victims of armed conflict and other situations of violence.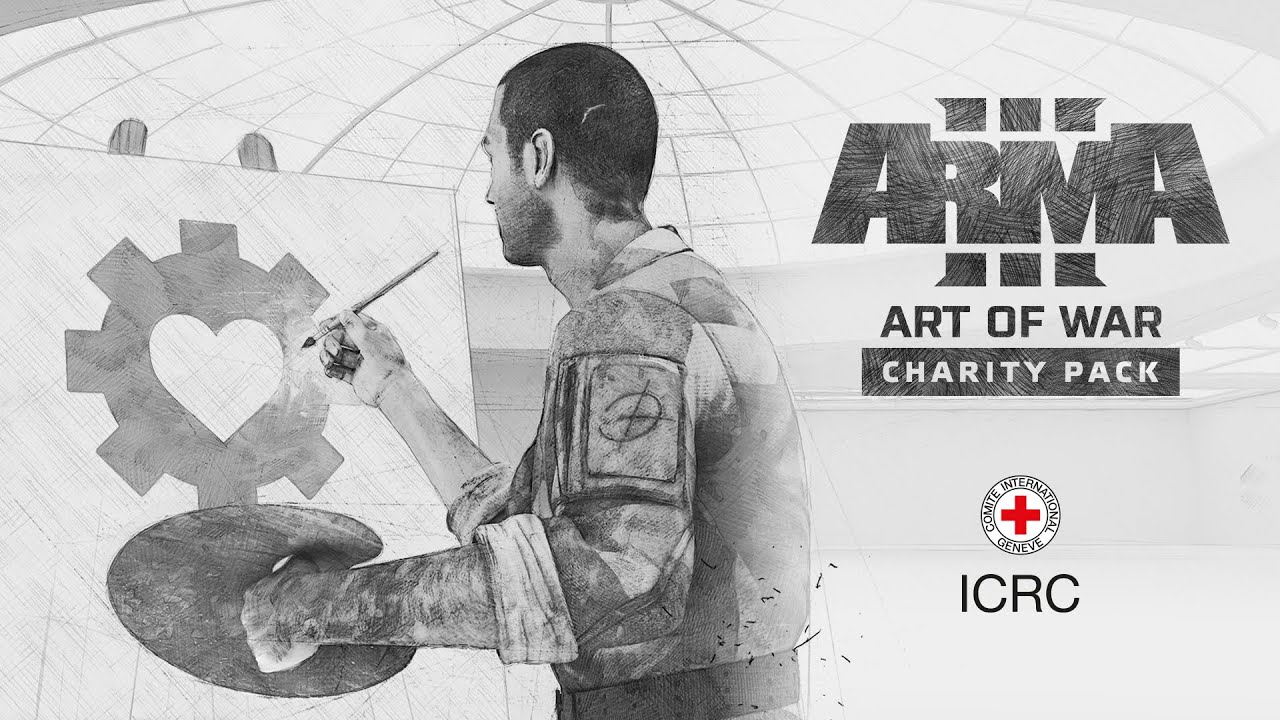 Among the charity pack's highlights is an in-game art exhibition (Showcase Art of War) where you can see the Arma 3 community's entries in the Art of War contest, plus a selection of splendid community screenshots made in the past years. Furthermore, the Art of War DLC adds a new singleplayer combat scenario (Showcase Cultural Property) in which you're tasked with the recovery of precious artwork stolen in a war zone.
Additionally, the DLC features new game assets such as a formal suit, parade uniform, new backpack, and various t-shirts, alongside several props related to art galleries and memorials. These items should provide unique opportunities for Arma 3 roleplaying and user-generated content. The DLC release is complemented by a set of extra Arma 3 Steam Achievements for players to unlock.
The Arma 3 Art of War Charity Pack is now available for purchase on Steam for $1.99 USD/€1.99 EUR/£1.99 GBP. People who wish to donate more to the cause can get the DLC at the higher optional price tiers of 4.99 and 9.99 USD/EUR/GBP (all three purchase options include the same content). The Art of War DLC will eventually become free to all owners of Arma 3 once the initial fundraising period wraps up towards the end of 2021.
On behalf of everyone ourselves and the ICRC, we thank you for your contribution. Stay safe, take care, and game on!
P.S. In support of Art of War, the Arma 3 base game and all of its other premium DLC are currently on sale on Steam, with discounts ranging between 50-75% (offer will end on March 1).