Since the launch of Arma 3's Alpha back in March of 2013, through the Beta in June, to our main release in September and Episode 1 that followed, it's been a hectic period of non-stop development and releases! We'll have made - following this week's release of Episode 2 - seventeen official updates to the game (and more than double that number of Dev Hub updates). This effort is set to continue in 2014 and beyond. Thankfully, the winter break has given our teams the chance to recharge, take stock, and make plans anew!
Below, you'll find a quick overview of the direction we aim to take over the next twelve months and a brief outline of our longer-term development road-map.
Support, Refine, Invest
The start of the new year is a splendid opportunity to reflect upon our past efforts and think carefully about new opportunities. Looking ahead, we've identified three simple objectives. Firstly, we're committed to support our game. That means continuing to address tickets in the Feedback Tracker, sustaining (and improving) developer-community communications, and identifying ways to further enhance performance (particularly in terms of MP). Secondly, we'll continue to refine features, content and tools. Where we can isolate real problems or clear opportunities, we'll carry on making modest, meaningful improvements. Lastly, we're set to invest in the Arma 3 platform, both in terms of the game itself - its features/content - and its public tools/documentation.
Achieving these goals will involve planning new work and new ways of working. Our most immediate priorities are to complete Episode 3 - delivering alongside it new content like fixed-wing aircraft - and to further improve our Steam Workshop integration: publishing, discovering, and installing mods. One of Arma's true strengths is its relatively open architecture; we want to help even more players unlock this potential and do our best to support community hubs. Related to this, the 'Make Arma Not War' content creation contest will see some significant milestones as the competition opens its doors to applicants and submissions.
Past Tense, F
uture Perfect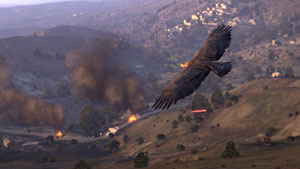 Although plans can change, creating a longer-term strategy gives us the freedom to make the necessary structural changes that will help us improve to both our games and ourselves as developers. However, while it's important that we have a clear sense of direction - what we'll develop and why - it's also vital to build in a little flexibility. Our roadmap is designed to be fairly adaptable. We want to create the space to experiment: to try and sometimes fail; to learn and to be creative. For this reason, we'll take care in announcing the exact details of our work until we're confident it will see the light of day - and avoid some of the pitfalls of promising too much too soon!
With that in mind, we've identified a modest number of free and premium DLCs that will provide a clear focus for our ongoing development. These mini-projects give us the chance to create some really interesting new things and, we hope, genuinely enhance Arma 3's gameplay. For example, next month, we're set to unveil an innovative new multiplayer DLC that wraps Arma 3's key strengths together into one surprising package, available for free to everyone who owns Arma 3. Premium DLC will demand new content and features that build upon what we consider to be the base - or 'vanilla' - platform. They're designed to be reasonable in scope and to meaningfully contribute to the 'big picture'. Longer term, for example, we'll build a new terrain. Our objective is to produce something truly distinctive: an entirely different feeling to that of Altis, Takistan or Chernarus.
Team, Community
In combination with a packed schedule of game expos, launches and updates, 2013 saw a number of changes and additions to our teams across three studios. Amid these challenging circumstances, our developers truly invested themselves in the project and greatly contributed to making Arma 3 splendid. We'd like to thank them - along with our external contractors, stakeholders, back office staff and, of course, our tireless forum moderators - for all their endeavour! This year, our goal is to continue to grow and find new and improved ways of working both as individuals and with each other.
Of course, last year our community also played a big part in making Arma 3 successful. Throughout our alpha and beta programmes (and onwards!), a combination of specific reports and useful feedback helped to make our September launch the most stable in our series' history. Modding, too, played a significant role. The huge diversity of custom content and big pool of talented mod-makers - alongside the ecosystem of gaming communities that support and promote them - continues to be one of our game's core strengths.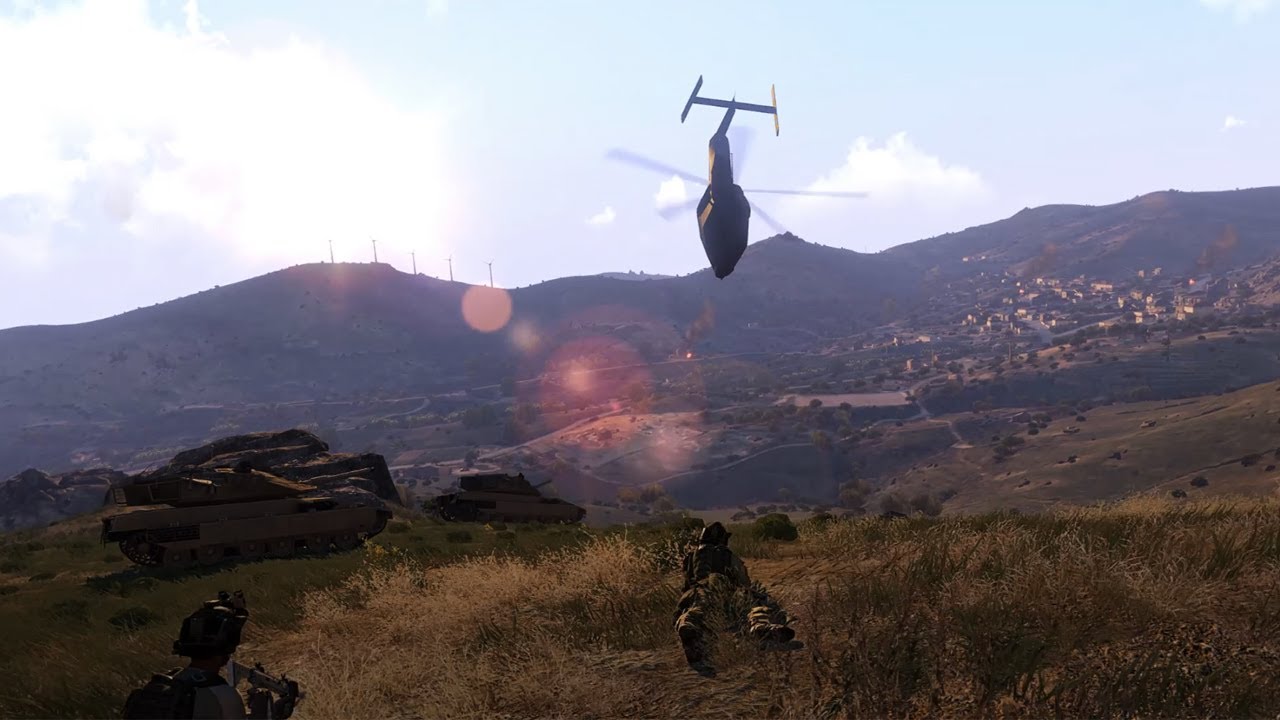 We have some exciting times ahead of us. Together - as developers, players and modders - we hope to make Arma 3 even stronger in 2014.
On behalf of the A3 team,


Jay Crowe (RiE)
Creative Director, Arma 3
P.S. To those competing in the contest, we wish you all best of luck!