We are pleased to announce the experimental client for Mac has been updated to Arma 3 2.12. and now supports Apple silicon (M1/M2) and Intel chips, ensuring improved performance and better compatibility.

First off, we want to thank our Virtual Programming partners for their valuable work. Their expertise has helped us to offer better options for players on Mac systems.

We're also happy to let you know that the Mac version (2.12) is cross-play compatible with the Windows version. Now you can enjoy the same official DLC content as your friends playing on Windows!

While the default port for Arma 3 on Mac is non-native, it still provides improved performance over previous versions. Another new, experimental, native port delivers even better performance for Apple silicon chips, but it does not support BattlEye anti-cheat software, so multiplayer features may be restricted. This version can be opted into via the Steam launch options.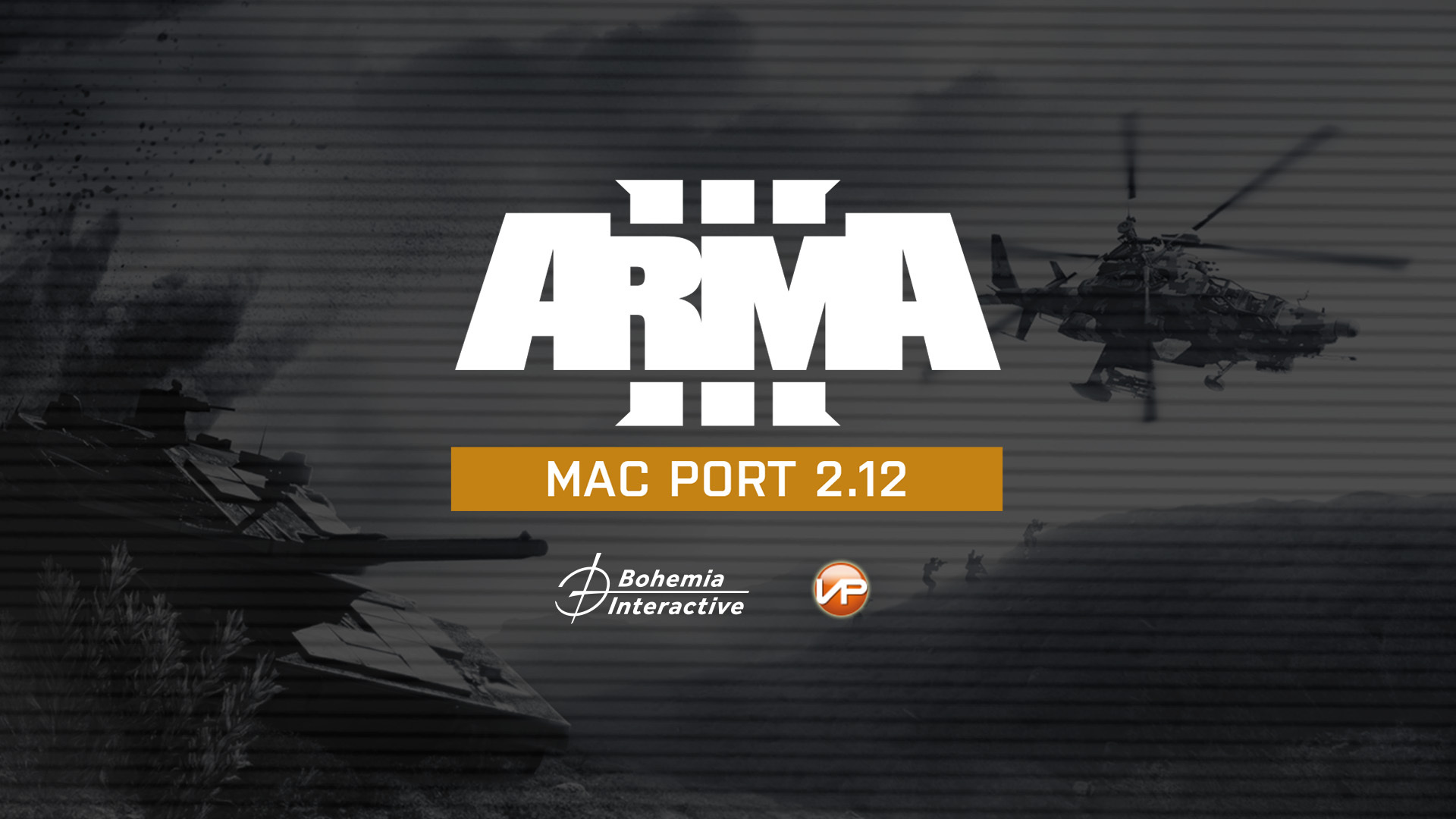 In addition, it's important to mention that the Mac port does not feature the same Arma 3 Launcher as the Windows version, so mods must be loaded manually (Community Wiki guide). We recommend reviewing the limitations and considering your specific needs before making a purchase.

We have also decided to discontinue the experimental Arma 3 client port for Linux. We recommend our Linux users switch over to the Proton solution, as it provides better compatibility. We want to thank Valve and its community for their work on Proton, making it possible for Linux users to enjoy Arma 3. While Proton is currently the best option for Linux, it may still have some limitations, such as minor glitches in the Launcher.

To stay updated and learn more about these ports, visit our official Arma 3 development website at https://dev.arma3.com/ports. There you will find detailed information, including technical specifications and system requirements.

Have fun with the game on Mac and Linux!