Third-party Arma 3 developer Savage Game Design and publisher Bohemia Interactive released a major content update today for the Arma 3 Creator DLC: S.O.G. Prairie Fire. Update 1.3 adds multiple new factions, vehicles, weapons, equipment, and more!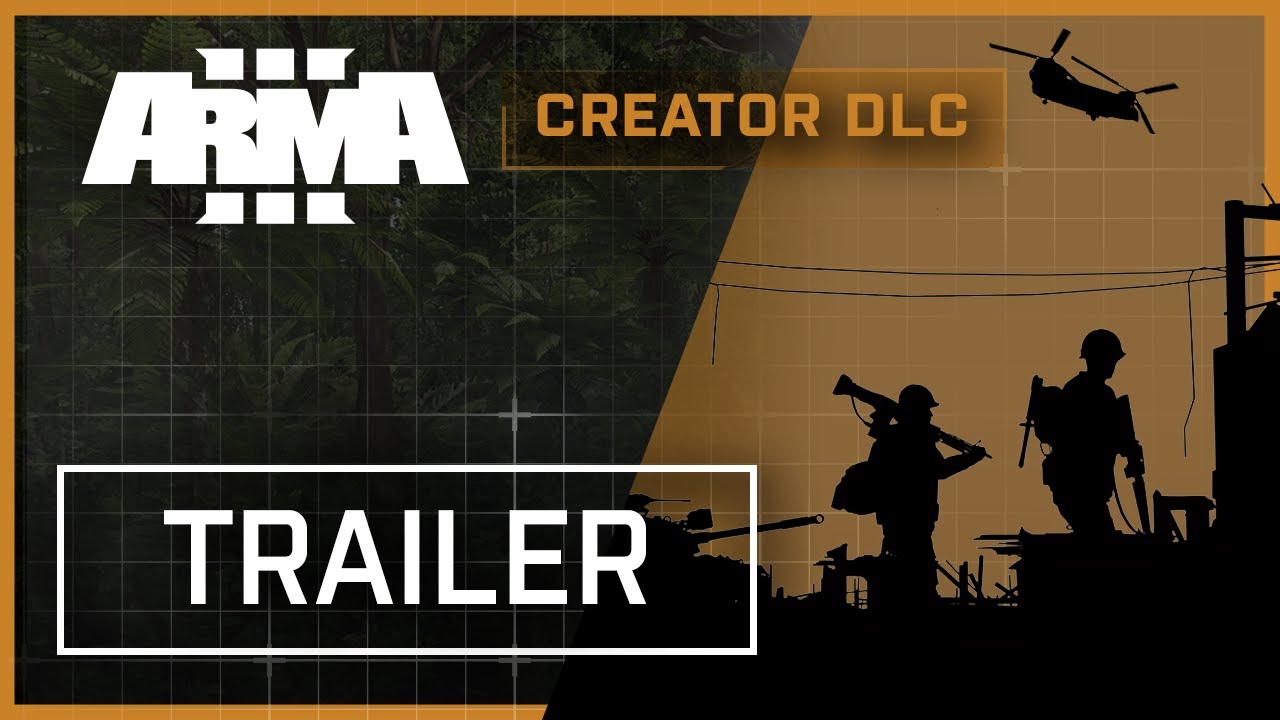 Update highlights
Multiple new factions

FANK (1970 and 1971 uniform/weapons)
Khmer Rouge (1970 and 1975 uniform/weapons)
USMC (1966, 1968 and 1970 uniform/weapons)
USMC Force Recon (1966, 1968 and 1970 uniform/weapons)

MEDT with pre-loaded CISO green packs
30 new insignia patches including the 195th AHC, USMC Advisors and Aviation, MEDTC, and FANK

New vehicles / vehicle variants

"Dirt Ranger" off-road vehicle with 6 model variants
M125 Armored Personnel Carrier
M132 Armored Personnel Carrier
M577 Armored Personnel Carrier with 2 model variants
M48A3 "Patton" Main Battle Tank
M67 Flamethrower Tank
BTR-50 with 3 model variants
T-54B Main Battle Tank
OT-54 Flamethrower Tank
M274 Mule with 5 model variants
CH-47A Chinook with 2 model variants
ACH-47A "Guns-a-Go-Go"
MiG-21 PFM Fishbed-F
Numerous new textures and model variants for existing vehicles

New static weapons


ZGU-1
M2HB Scoped with 2 model variants
M1910 "Maxim" with 3 model variants

New weapons / weapon variants

PKK Pistol and suppressor
P38 Pistol
Type 64 Pistol
HP Pistol and suppressor
L2A3 Submachine Gun with 2 model variants
L34A1 Submachine Gun with 3 model variants and grenade launcher
Type 64 Submachine Gun with 2 model variants and suppressor
M1 Carbine Shorty with 2 model variants
K98k Rifle with rifle grenades and bayonet
M14A1 Rifle Shorty with 2 model variants
M1903 Rifle with 4 model variants, rifle grenades, scope and bayonet
M36 Rifle with bayonet and camo
AK Assault Rifle
KBKG Light Machine Gun with 2 model variants and rifle grenades
L4 Light Machine Gun
M63a Light Machine Gun with 2 model variants and bipod
MG42 Machine Gun
SVD Sniper Rifle
Launcher M20A1B1
SOG 35mm Camera (binocular slot)
6 additional traps and mines

New clothing and gear

6 USMC Flak vest models
3 FORECON vest models
5 M1941 packs
4 ARVN rucksacks
7 New M1 helmets with USMC tubber band
3 New MEDTC beret textures
1 New boonie and 5 new textures on existing boonies

New props and editor modules
Prairie Fire Campaign update

Single-player variants of all Campaign Missions (01-08) for solo enjoyment that allow proper saving and loading

Various fixes and quality-of-life improvements
The version 1.3 changelog can be found on the Bohemia forums. The new content is further introduced in a new OPREP blog post by developer Savage Game Design.
Creator DLC is a label for original Arma 3 projects made by third-party developers and published by Bohemia Interactive. It enables external talent to earn a financial reward for their work, while players get to enjoy more quality content. Find out more about this initiative at https://arma3.com/dlc/creator.