Arma 3 hails people of every flavor from all over the world. To get to know them a little better, we're hosting a series of mini-interviews with some of our amazing community members. These aim to give you a personal insight into their backgrounds, why they got into Arma, and how they typically experience the game.
BIO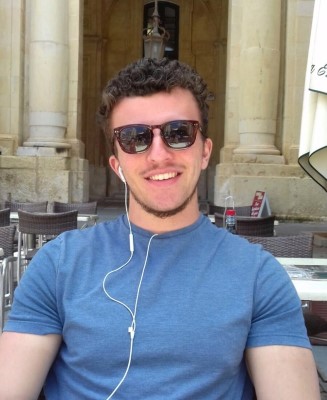 Name: Tom or Tommy
Nickname: CallMehTOMMEH
Age: 21
Location: Cornwall, United Kingdom
Occupation: English + Law University student
BASELINE
Can you provide us with one random fact about yourself?
I can eat 3 packets of Jaffa Cakes in one sitting. No sweat. Just keep them coming.
What was the first Arma game you played?
Arma 2.
What is your current Arma 3 playtime?
4,479 and growing…
What is your favourite game of all time?
Arma 3, of course, but for the sake of variety, Subnautica is in a close second place. That game's terrifying but spectacular.
What is your favourite movie of all time?
Black Hawk Down. I love a good helicopter film!
Do you eat pineapple on pizza?
It'll be a cold day in hell when I do.
Can you show us your PC setup?
5 QUESTIONS
1. How and why did you get into Arma?
There were two top reasons. I was religiously watching FRANKIEonPC's DayZ series, which spurred me on to build my first gaming PC and install the mod.
Secondly, was my love for helicopters. Being able to use awesome helicopters like the Chinook and Merlin in the huge Takistani environment that came with Operation Arrowhead was like a dream come true.
I started off as a regular DayZ mod player and half a decade later I'm still here, adoring what the franchise has achieved in the PC gaming market.
2. How do you play or engage with Arma 3 nowadays?
I mainly play King of the Hill—sometimes with a good friend of mine known online as 'Misconduct.' If I'm playing with my best friend, Hamish, we'll usually load up into an Exile server. When I'm playing solo, I like to hop into an Invade & Annex server to do some troop transport!
3. Can you tell us about your most remarkable Arma 3 moment? (most funny, memorable, biggest achievement, etc)
I was going to cite a memory, but after a good long think, I think my biggest achievement was witnessing the amazing feedback from my Arma 3 2018 review. The video amassed a ridiculous amount of support for a little channel like mine, and it spread the good word of Arma. The sheer volume of messages I've had from people who've just brought the game after watching my review has been an accomplishment in its own right. Spreading that good-mil-sim love around is undoubtedly the most remarkable moment I've been privileged enough in experiencing!
4. What is your favorite piece of Arma 3 user-created content (mod, addon, scenario, game mode, tool) and why?
That's a tricky one, as there are literally thousands of talented creators out there, but I'd have to say my personal favourite is GCAM, originally by Gigan, and updated for Arma 3 by Jezzaroony. I've seen so many other content creators utilize this brilliant camera tool, even throughout the Armachinima Cinematic Contest, people were relying on GCAM. Keep it up, Jezzaroony!
5. Can you share your #1 pro-tip for any Arma 3 player?
Yes, the game can be bewildering, and complex and vast, but that shouldn't deter you. Even as someone who feels like they're at the end of their tenure with Arma 3 because I've done so many things, there are tonnes more achievements I want to reach, like learning how to script and even create my own mods. There's a whole world waiting for you in Arma 3, you just have to be persistent, passionate, and imaginative about one particular thing, and you're away.
BONUS: Would you rather be famous for inventing a deadly new weapon or invent something that helps the world but someone else gets all the credit for inventing it?
I would rather invent something that helps the world for sure. Apart from defense, weapons serve no decent purpose. If the outcome was good credit only serves the needs of egotistical maniacs who want a bit of personal glory. I'd way rather cure something like cancer and be forgotten in place all of the lives it would save.
CLOSING
To finish the interview, do you have anything you'd like to share with the Arma community?
You guys, yes you, the person reading this… you are awesome. Even by clicking on this article, you are ingraining yourself within the Arma community. Thank you for being a part of this game.
I am still amazed day-in-day-out at the incredible experiences, memories, screenshots, videos, live streams, add-ons, server owners, and more that live and thrive within Arma games.
I want to extend my huge thanks for all of your splendid work, wherever you may be in this giant factory of creativity, that we know as Arma.
You can find me on these social networks:
Happy Arma'ing!