Bohemia Interactive today released a brand new episode in their official Community Guide video series for Arma 3. In the latest episode, Andrew Gluck (better known as Dslyecxi) from ShackTactical explores the concept of guerrilla warfare - something which factors heavily into the Arma 3 singleplayer campaign.
Guerrilla warfare relates to an asymmetrical form of combat, where a smaller, less equipped force fights against a larger and more conventional military force. Approaching the concept from the perspective of guerrilla fighters, the new video explains how to deal with the equipment disparity, how to conduct successful hit-and-run attacks, how to safely withdraw from the area of operations, and more.
Bohemia Interactive's Community Guide video series aims to explain some of the basics of Arma 3. Previous episodes focused on topics such as infantry combat, multiplayer teamwork, helicopters, sniper- and launcher teams, combined arms warfare, and air assault. The full Community Guide playlist is available on Arma 3's official YouTube Channel.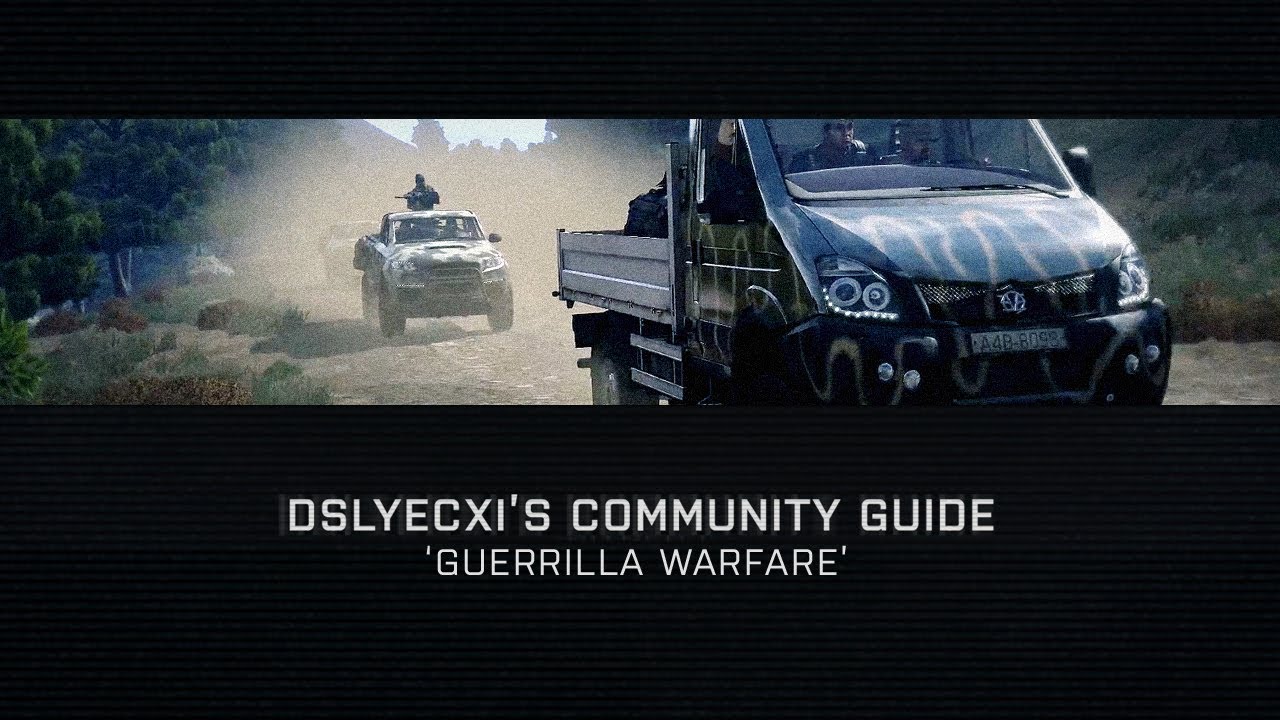 People can purchase Arma 3 (44.99 EUR/39.99 GBP/59.99 USD) on Steam and Store.bistudio.com. There is also a Digital Deluxe Edition available (49.99 EUR/42.99 GBP/64.99 USD), which includes digital extras such as the Arma 3 soundtrack, maps of Altis and Stratis, a 350-page tactical guide, and a Steam version of the original Arma: Cold War Assault. A boxed version of Arma 3 is sold at many major high-street retailers.