Back in 2001 – before stepping into Robert Hammer's boots – I don't think I'd ever played a game as a tank commander. That first memory sticks with me. Not only because of the countless times I'd mess it up, but because of that feeling of seamless continuity. A big combined arms world: from infantryman, through tank commander, and later SF operator and even pilot. For me it was, perhaps at that moment, an experience which simply 'broke' other so-called FPS games. Like for so many of our community, nothing else really compared: the feeling of playing a big role in a small part of an epic battle and, at the same time, being absolutely nobody at all.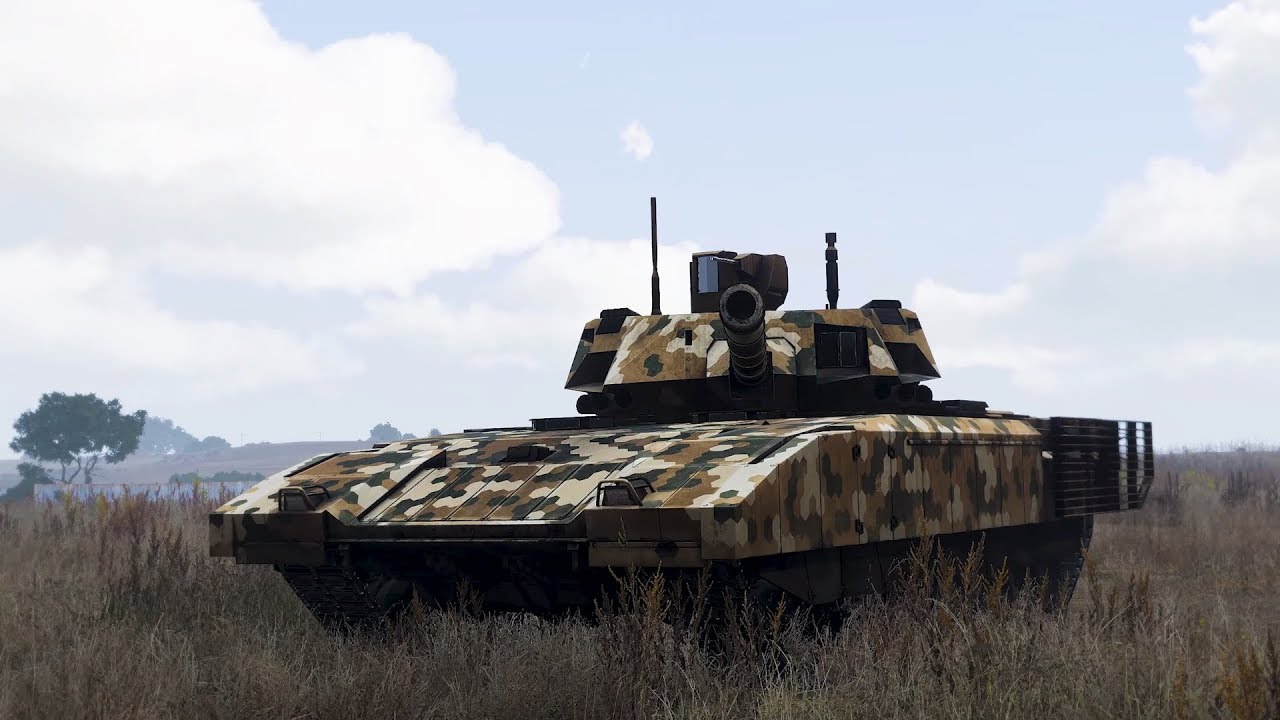 That's why it's our absolute pleasure to introduce Arma 3 Tanks: a tribute to the combined arms experience! It's the final piece of our third post-release roadmap puzzle: a splendid set of - as per usual - new premium content, plus a free 'platform update' for everyone that plays Arma 3. But, unlike previous launch blogs, let's be a bit less exhaustive about the what (a forthcoming 'Top 10' blog will provide a splendid substitute of that) and focus more on the why.
VISION
Alright, let's peel open that heavily armoured husk, and get to the meaty bits underpinning our vision of this DLC. Tanks or, perhaps better said, armoured combat - and even the whole surrounding 'ecosystem' - are a big subject. Set against that, are a team of modest size and resources (but insurmountable passion!). Tanks DLC, then, won't be all things to all people - but it's really something for us - and, we hope, you too. Let's get stuck in.
DAT SANDBOX
We started with what we call 'the sandbox'. We've long talked the talk about 'diversity' in Arma 3; with each update, we've sought to walk the walk with additions that introduce new classes of weapons, vehicles, etc. In short: new gameplay opportunities – for our own and community created content. That's, in part, why our selection of new vehicles - with an MBT, Tank Destroyer, and Tankette Armoured Weapons Carrier leading the charge - shapes up the way it does.
Far from making strictly 'business-driven' decisions about our assets, we factored in the preferences of the team. The Angara, for example (aka our "Tank's Tank") is something of a 'passion project' (supported and finalised, of course, by many others) from veteran artist Zdeněk Opletal. While, naturally, we carefully assemble DLCs with the needs of our community and platform in mind, the Angara "Steel Monster On Steroids" is a good example of the way we also try to support the initiatives of the team, too. After all, that's how things like Zeus, Karts and even (cough, cough) TKOH:NC can exist!
DEM INTERIORS
We also wanted to focus on the 'experience' of armoured combat. Yes, adding interiors to all those vehicles was no trivial choice, but - with some smart artistic choices, dedication, insane talent, and the time that post-release support affords us - we've been able to complete our goal of 'equalizing' the experience of playing in this class of vehicle. Now, just like helicopters, cars, jets and so on, you can feel more 'present' in armoured vehicles – and that's important to us.
While we simulate a lot of things in great detail, Arma is also about simply experiencing things that most of us will never get to try out for real. For example, sitting in the driver, gunner, or commander's seat of a main battle tank. Interiors rendered through a monitor (as Edita would surely attest) aren't quite the real thing, sure, but it's all part of the 'role playing' aspect of our series, which we try to support in balance with deepening the simulation, and broadening the sandbox.
DOSE FEATURES
Much of the 'foundation' of our work was actually put in place alongside Jets DLC. Particularly the benefits of the work on Sensors (and Data Link) - plus 'featurettes' like FCS - have been in place for some time. So, although truly 'major' features were out of scope, we've been able to focus on a mix of passion projects and things that just make sense.
It's a delicate balancing act, but we hope to have found something for everyone! Be it Top-Down attack for missiles, reactive armour (and support for such components via the Virtual Garage), gun-launched guided missiles, an audio overhaul, or the painstaking tweaks to the configuration of handling, there's an array of amour for our armour .
DIS CONTENT
With our 'content' (a 'catch-all' term for scenarios, modes, and so on), we've always tried to do three things: support the passions of our team, take some risks, and find interesting gameplay, which caters to a wide range of refined palates. Tanks is no different. We also try to place the package of content within the whole context of Arma 3. What exists, what doesn't; what worked, what didn't; what we like, and what we think our community may like, too.
The mini-campaign is, yet again, something of a passion project that builds upon the now well-established Armaverse lore, while the 'classic' lineup of Time Tank Trials and a Showcase completes the singleplayer package. Meanwhile, the free 'Vanguard' mode has been a playground for our designers, who have brought the lessons of the past to bear in a fun, extensible MP - and, more importantly, heavily armoured - gameplay.
NEXT OBJECTIVE_
Usually, at this stage, we'd write a few cryptic words about an already-announced-but-not-so-detailed 'next objective'. But - awkward! - with Tanks DLC we've actually crossed the finish line of our third (count 'em!) roadmap. What a wild ride – and what a splendid way to finish! So, what is next? Well, if you missed it, our 'Bohemia in 2018' blog mentioned plans to continue support for this Bohemian Flagship this year, too. We (okay, in this case, 'I') also promised a new roadmap blog (wait for it...) soon™. Project Lead, Vojtěch Kovařič, certainly thanks me for that!
Kidding aside, as we've alluded to before, our focus is shifting to future projects and technology. That means DLCs the size of, say, Arma 3 Tanks will almost certainly be out of scope. 'Named Updates' (such as, say, Nexus Update), continued support for our Mac and Linux Ports, plus other Main Branch updates, etc., are still on the table, though – albeit supported by a smaller team, and at a reduced frequency.

Ultimately, it's fair to say that we've entered a period of planning and adjustment, and - as has been our policy for (ahem) years now - we'll continue to be upfront with our community about our plans. Which, neatly, brings us to the subject of our community. As always, we'd be remiss not to offer sincere thanks for all the feedback and support. Both during Tanks DLC's Dev-Branch incubation and, more generally, over all these years.
Arma 3 is now a very different animal from the bright-eyed baby that took its first steps back in March 2013. Since then, there have been so many people that have contributed over the years, and it's been a real honour for us to serve the Arma 3 platform to millions of players around the world. Thanks to your support - and our team's dedication - it's a somewhat bigger beast these days! Certainly, it's the PC's premiere military platform, and much more besides. We aim to keep it that way.
On Behalf of the A3 Team