With its massive open combat environment, in which unexpected engagements can end an operation in the blink of an eye, reconnaissance is a vital element in Arma 3's gameplay. To help players gain a greater understanding of the tactical situation, Bohemia Interactive today released a brand new episode (watch on YouTube) in the official Community Guide video series on how to conduct reconnaissance in Arma 3.
The new video explores what to look out for when scanning the terrain, as well as the various methods of 'recon' in Arma 3, ranging from infantry using binoculars and magnified scopes, to helicopters with magnified sensor suites, and Unmanned Air Vehicles (UAV) or Unmanned Ground Vehicles (UGV).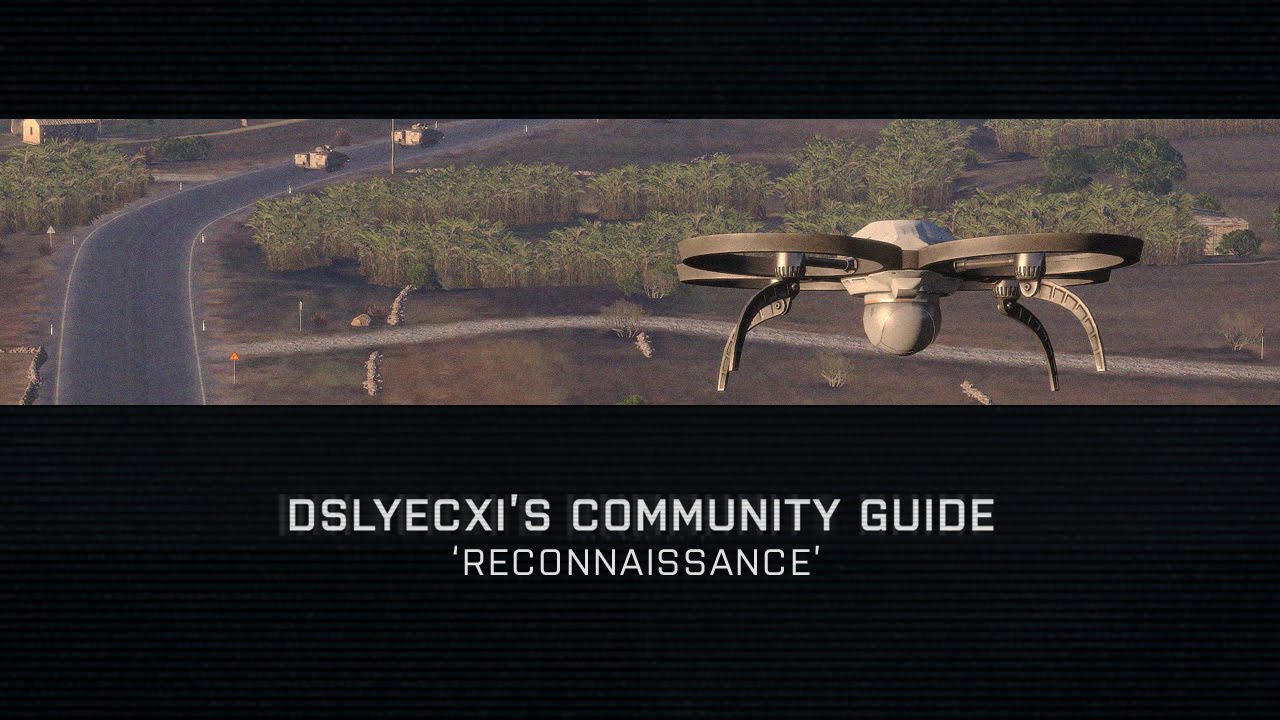 The Arma 3 Community Guide series is created in collaboration with Andrew Gluck (better known as Dslyecxi - leader of the popular Arma community group Shack Tactical). Previous episodes in the Arma 3 Community Guide video series covered topics such as infantry combat, multiplayer teamwork, helicopters, sniper- and launcher teams, combined arms warfare, air assaults, guerrilla warfare, ground vehicle crew, machine gun teams, defense, and the Arma 3 Zeus DLC. The complete Community Guide playlist is available on Arma 3's YouTube Channel.