Arma 3, Bohemia Interactive's widely acclaimed military simulator with over 10 million copies sold and hundreds of thousands of players monthly, turns ten on September 12, 2023! To celebrate, we are planning an anniversary live stream, a two-week long Steam sale, and recently released a free platform update. After a decade of virtual operations, we continue to support Arma 3 and its exceptional community of millions that make it the genre defining military sim-game that it is!
CELEBRATING TEN YEARS OF VIRTUAL MILITARY OPERATIONS
The Alpha version of Arma 3 was first released in March 2013. It was one of the first titles to enter Steam Early Access and became the first to successfully graduate the program with the version 1.00 release on September 12, 2013. Since then, the Arma 3 base game has sold over 10 million copies, received over 50+ free platform updates, and has been reinforced by 10 DLC packs and 2 expansions selling over 11 million times combined. Five Creator DLCs, developed by third-party studios as part of Bohemia Interactive's Creator DLC initiative, have also been released. Aside from its wide variety of official content, Arma 3 has also become an immensely popular platform for user-generated content with over 300,000 items shared by players on the Steam Workshop, adding tons of free community-made scenarios, assets, sounds, gameplay features, and total conversions to the game.
Arma 3 continues to thrive to this day, with a 91% positive user rating on Steam (based on 154,000+ reviews), 148,000+ registered community groups (units), hundreds of thousands of active players per month, and an average playtime per user of 194+ hours.
LOOKING BACK ON A DECADE OF ARMA 3 WITH AN ANNIVERSARY LIVE STREAM


To mark this momentous occasion, we will have a 10th Anniversary Live Stream, hosted by Senior Arma Community Manager Nillers. Featuring some of the key minds behind Arma 3, the stream will look back on the past ten years of Arma 3 and reflect on its history and impact. This is something the community will not want to miss! The stream will go live September 12 at 16:00 UTC (12:00 EDT) on our Twitch and YouTube channels.

Throughout the year, Nillers has hosted several themed diversionary live streams with former Arma 3 developers. These streams focused on the game's Background, History, and Setting; Audio Design, Sound Engine, and Soundtrack; as well as the Eden Editor and Zeus. All three are available for viewing on our Twitch and YouTube channels.
EXPAND YOUR ARMAVERSE WITH THE ANNIVERSARY STEAM SALE
We will also be celebrating ten years of Arma 3 with a two week long Steam Sale featuring discounts of up to 80% off Arma 3, its DLC, and Creator DLC. The sale will also include previous titles in the Arma franchise. The sale will run from 10:00 PDT, September 11, 2023 to 10:00 PDT, September 25, 2023.
The Arma 3 Ultimate Edition is the best bundle available for both newcomers to the series and for veterans looking to complete their collection.
NEW FEATURES AND ASSETS HAVE BEEN DEPLOYED TO THE BATTLEFIELD WITH UPDATE 2.14
On September 5, 2023, we released Arma 3 Update 2.14! This free platform updatefeatures many of fixes and improvements, as well as new game assets:
T-100X "Futura" Railgun Tank vehicle
Battlefield Memorial prop
7 Balaclavas (Project Argo)
10 Bandanas (Project Argo)
2 Caps (Project Argo)
Lantern prop (Project Argo)
Pumpkin prop (Project Argo)
Scarecrow prop (Project Argo)
Portable Flag Pole (Project Argo)
Area Marker (Project Argo)
Rugged Communications props (Project Argo)
Space Capsule props (Project Argo)
2 new Steam Achievements
CoF: Gray new 10th anniversary binary unlock
You can watch a trailer for the update (which the keen observer will notice is an homage to an earlier Arma 3 teaser trailer) below: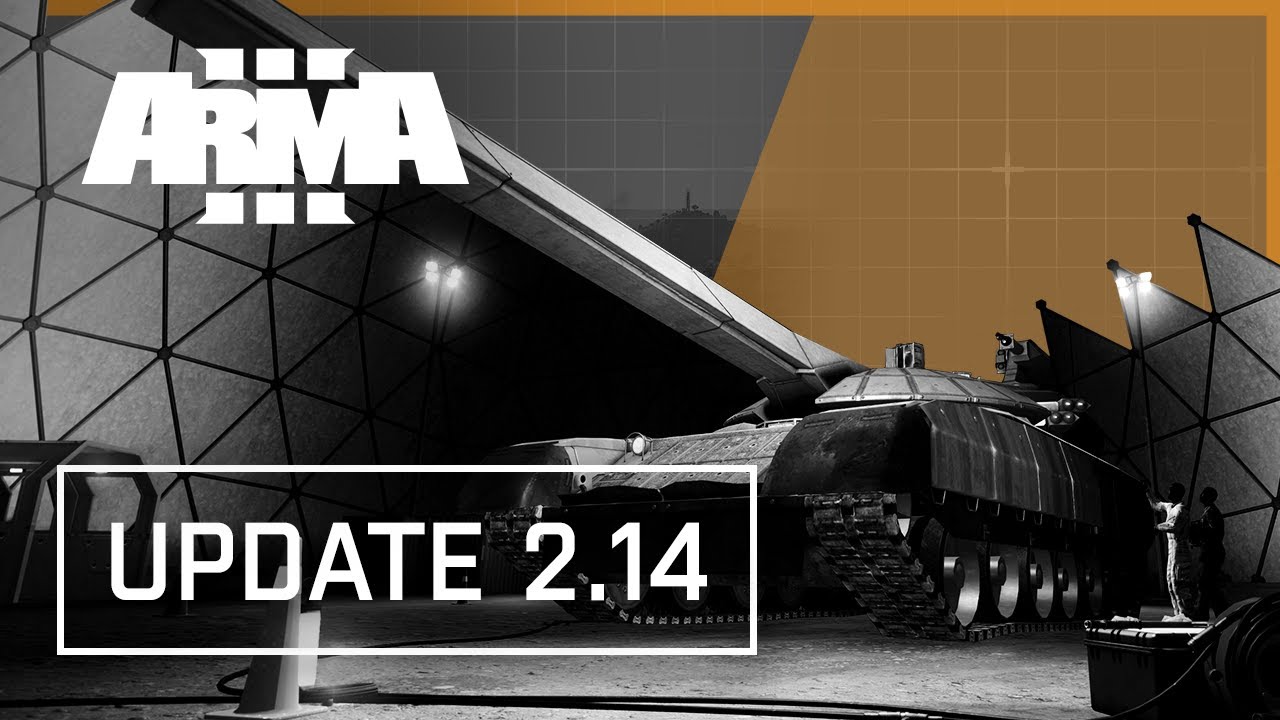 The complete changelog for update 2.14 can be found on the Arma 3 website.
THANK YOU FOR TEN SPLENDID YEARS
We would like to thank our Bohemians (past and present) who have dedicated so much time and effort into the game's development, community content creators, and of course the players for making the past ten years of Arma 3 as Splendid™ as they have been. We look forward to continuing the journey on the road to Arma 4 with you all!

For more information about Arma 3, please visit www.arma3.com. To keep track of all the latest news, be sure to follow Arma 3 on Facebook, X (formerly Twitter), YouTube, and Steam.