As a follow up to the reveal of Tanoa at E3 2015, we're ready to rock with a special dev interview featuring not one, but two members from Arma 3's Environment Department: Senior Environment Designer Petr Sedlacek, and Environment Designer Radim Vitek!
We're often asked to let some of our people talk about what it's like to develop a game at BI. 'Report In!' gives you a more personal perspective on our team, a more detailed look at the way we go about our work, and fresh information about our ongoing projects.
Introduction
Please tell the people a little about yourself. What's your role? How long have you been with Bohemia Interactive? Which projects have you contributed to and what is your favorite BI game or mission?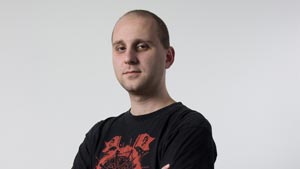 Radim (Trpa): Hi there, my name is Radim Vítek. I've worked at Bohemia since the studio started its co-operation with Altar Games in 2008, which I was originally a part of. I first worked on Chernarus, and then on Altis as an Environment Designer.
As for the favorite game from our company? This is a little tricky as that game was not originally made by Bohemia, but has been adopted into its current library. It's the tactical strategy game developed by Altar Games: UFO: Afterlight.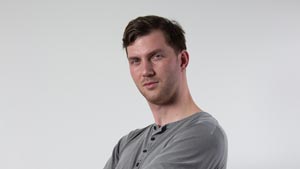 Petr (Peetrs): Hello, my name is Petr Sedláček. I started working at Bohemia Interactive as an Environment Artist for Arma 2, and then I founded the Environment design team for the Takistan and Zargabad terrains for Team Bravo (Brno office), which originally consisted of just me :). And my favorite game from our company? I like all of them, but the most favorite is Arma with its massive multiplayer community missions.
And can you give us a random fact about yourself?
Trpaslik: My nickname is Trpaslik and you can find it written on several terrains (as one of many other easter eggs).
Peetrs: My nickname is Peetrs and I have a dead rat in my cellar.
ENV-DPT
How is the Environment team structured? What people do you work the most with? Or in other words, what does your typical day look like?
Trpaslik: The Environment Department consists of three people at the moment, so there's not much of a 'formal' structure really. The people we work most with are the artists, who create all the models for our terrains. They make the finished houses, details, and other objects based on our initial placeholder models, and according to our analyses and briefings. Besides the artists, we of course talk with the programmers about improvements to our tools and the requirements for the terrain from a more technical standpoint. And then there are the playable content designers, with whom we discuss special locations for their missions.
Peetrs: Let's also not forget about the QA department, which is constantly searching for bugs, flying objects, misplaced objects and test our world from a gameplay perspective.
To describe our typical day: we either create those aforementioned placeholder objects, prepare analyses and briefing, make retouches of the satellite imagery and surface mask, or (most of the time) place objects into the game world, sculpt terrain, and construct roads.
How do you feel about working on Tanoa? What are your goals for this new terrain? And how does it fit into the Arma series?
Trpaslik: Tanoa is very different from our previous terrains. It depicts a part of the world which we never visited before with the Arma series. We wanted to create a terrain with rich vegetation and with interesting landmarks that are visible from the distance and could serve as navigation points. One of these landmarks, the volcano, you could already see in the Tanoa Reveal Trailer. Furthermore, by creating an archipelago, our goal is to have multiple smaller islands that all look slightly different from each other, but are still consistent and plausible of course. So, by that, we don't mean a desert on one island and snow on another, but more the subtle differences with regards to the industry, landscape cultivation, or architecture. All in all, I believe this setting fits perfectly with the Arma series, and offers a pleasant change of scenery as well as a completely fresh set of assets.
Peetrs: What we want is a map with more dense and evenly distributed locations, and with a minimum of empty or uninteresting spots of terrain. Plus, we are designing this map not only for use by our own developers, but for community content creators and their mods as well. For example, we'll have big cities for the CQB type of scenarios, an archipelago for potential island conquest battles, a believable world for Arma life mods, or simply a very atmospheric rainforest for Jurassicarma. Also, some Arma 3 players did not like the 'dry' feeling of Altis & Stratis, so we're aiming to create a more lush, green, colorful terrain this time around.
What are some of the key challenges you run into?
Trpaslik: All three of us in the Environment Department are Czech guys, living our lives in a country full of meadows, deciduous forests, and vineyards. Therefore, we had to put a lot of time into research, so we could recreate the nature of a Pacific island in a believable way. This of course meant reading books and spending weeks browsing the Internet for references. Fortunately, I feel the effort has been, and is still, paying off.
How does Tanoa compare to Altis (especially from a development perspective)? And were there any specific lessons learned from the development of Altis that you can apply to Tanoa?
Trpaslik: This new terrain is designed almost entirely from scratch. You will be hard-pressed to find exact locations in the real world which served as its foundation. Of course there are somewhat similar places, which provided inspiration for certain elements, but those are still heavily modified, and there are many completely new elements which we felt would fit the island(s) we envisioned.
Peetrs: Another significant change in comparison to Altis is the additional focus on vegetation. We have more different types, and rainforests are now locations which need more manual work and placement of objects than the more straightforward forests on Altis.
Tripping
In order to get more reference materials, and for general inspiration, you recently went on a trip to Fiji. What are some of the things you did over there?
Trpaslik: Other than drinking Fiji Bitter?
Peetrs: We explored Fiji's beautiful landscape in our rented car, and traveled around the main island, through the hills and the towns. During this time, we took many photos of local flowers, trees, bushes and ground surfaces, as well as buildings and huts. We also tried to record some sounds from the rain forest. In total, we managed to gather more than 60 GB of reference data.
Trpaslik: But perhaps the most valuable was being able to absorb the atmosphere and observe how the towns there are developed, how they are structured, what type of industry there is, what type of agriculture, or in summary: what life on Fiji looks like.
If you could only pick one thing, what stood out the most for you?
Trpaslik: For me it was the hospitality and friendliness of the people there. Also, the fact that around 40% of the population is of Indian origin, which creates a strange ambivalence for locals, with religion, many structures, traditions and food taken from India.
Peetrs: And there was also the fact that in Fiji you drive on left side of the road, while in the Czech Republic we drive on the right side. However, because the roads on Fiji are often so bad, we ended up driving in the middle of the road most of the time anyway. For the rest, rainforests are unpassable. If you want to go inside, you really need a machete. We didn't have one, so we walked only on the trails, but the mystery of what lies hidden in the middle of such forests is very exciting.
What other sources of inspiration are used in the development of Tanoa?
Trpaslik: We studied maps and pictures from many islands in Melanesia, and also some parts of Australia, and other islands in the Pacific South West.
Peetrs: Other games served as inspiration, too. For example, most of us will remember the rain forests in Far Cry, and so we want to do it even better. Also, even watching current Arma 3 livestreams and seeing how and what players play, has helped us decide what to add or remove from our new map.
There are various points of interest on Tanoa, some of them are hinted at in the Reveal Trailer. How were these selected? Can you tell us a bit more on what to expect?
Trpaslik: The volcano was one of the original ideas for the island and has been there from the very beginning. Many islands in this area are of volcanic origin, so we felt it would make sense. Then we wanted a mine, which was logical step for us because we wanted to add some industrial background for the terrain. Of course we have many other varied points of interest, but I don't want to spoil too much just yet. We can say, however, that Tanoa has a rich fictional (colonial) history, which helped guide some of the point of interests, and adds influences to Tanoa from many different parts of the world.
On the Horizon
Where is Tanoa now in terms of development?
Peetrs: We now have approximately 75% of the terrain in pre-Alpha stage. This means that those places exist with the basic placement of placeholder models, but without further polishing and added details.
What will development look like from now until release?
Peetrs: When the entire terrain is in Alpha stage, we start placing detailed objects like benches, trash bins, etcetera, and make those locations actually interesting and pleasant to look at. We also expect that we'll need to add a few more key points at the request of our mission designers.
Then we can start polishing the terrain, make the locations even more interesting and attractive, and start fixing bugs.
Can players already provide feedback and suggestions?
Trpaslik: We are already monitoring the forums, so we have some initial feedback and suggestions from the community. Of course it's hard to have direct feedback relevant to the current state of the terrain, as not much from the island has been shown yet.
Last but not least, what excites you the most personally about Tanoa?
Trpaslik: First of all, Tanoa is very green, which is a nice change of scenery of Altis and Stratis. Secondly, I think that our rainforest is one of the most realistic and best looking rainforests in any open world videogame released so far.
Peetrs: Plus, we have an opportunity to bring to life (and work on) a part of the world which is rarely visited and completely unknown to many of us in (central) Europe.
General questions
After a long day of making games, what do you like to do to relax and unwind?
Trpaslik: Play some more games, but not only videogames, board games as well. And, what is typical in this part of the world, meet some friends and drink some beer.
Peetrs: I try to spend my free time with my family, and of course play PC games. Also, going outside and observing the world, because it is full of inspiration for my job, either on foot or mountain bike cycling.
What advice would you give to future game terrain makers?
Trpaslik: Sometimes less is better than more. Don't over-stuff terrains and locations. Imagine that you are living in this world: where would you like your house to be, which things would you place in your yard. Imagine this a hundred times and you have a town. And this principle relates to a terrain as a whole as well. It isn't important to have huge terrains with hundreds of square kilometers, more important is what you do with the space available. I believe making terrains is one of the most interesting and exciting jobs in the videogame industry. And there are even some games about making terrains or locations. However, most important of all: have fun and do it with love.
Peetrs: I have to agree with Trpaslik, and would like to add that having a good team full of motivated people is one of the most important things for finishing large terrains.
Living in the video games garden of Eden, you have been given access to all of the world's delicious video games to enjoy. There's one commandment: you may not touch the "forbidden game". Which game will make you fall into temptation?
Trpaslik: Europa Universalis 4 or other GSG (Grand Strategy Games) from Paradox Interactive.
Peetrs: Fragile Allegiance