We're back with another Report In! dev interview and this time we've brought Designer Nelson Duarte in for questioning. As one of the designers in the Playable Content Design department, Nelson has been involved in the creation of the Arma 3 singleplayer campaign, the Arma 3 showcase scenarios, and most recently he's taken charge of developing a brand new multiplayer mode, End Game – which recently released as part of the free platform update that accompanied the Marksmen DLC.
We're often asked to let some of our people talk about what it's like to develop a game at BI. 'Report In!' gives you a more personal perspective on our team, a more detailed look at the way we go about our work, and fresh information about our ongoing projects.
Introduction
Please tell the people a little about yourself. What's your role? How long have you been with Bohemia Interactive?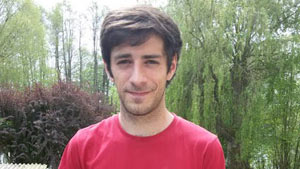 Hi, my name is Nelson Duarte, I'm from Portugal and I'm a Designer at Bohemia Interactive for Arma 3. I joined the team back in April 2013 and have been working on Arma 3 (and its DLC) since then. I've helped develop the campaign episodes, multiplayer modes, scenarios and overall scenario specific systems. I've also voiced one of the radio protocols, so you've probably heard me in-game already!
Which projects have you contributed to and what is your favorite BI game or mission?
So far, I've contributed to Arma 3 and its DLC, and thus Arma 3 is my top choice for obvious reasons. However, my favorite BI mission is still Manhattan from Arma 2's campaign 'Harvest Red' because of how open and rewarding it was.
And can you give us a random fact about yourself?
I really don't like cold weather!
The Job
We have many questions about the End Game multiplayer mode. But before that, can you tell us a bit more about your work on Arma 3 so far?
Yes, so right after joining the team at Mnisek HQ (our office just outside of Prague), I mainly started working on the singleplayer campaign, 'The East Wind'. On top of that, I'm also the author of a few Showcases and multiplayer scenarios. In my role, I'm primarily responsible for designing missions and their subsystems. Of course it means more then just scripting those, it also means researching (other games and reality) and writing the subsequent design analyses. Furthermore, as we develop content for an evolving platform, it also means that we sometimes need to revisit released content to fix new issues or even add new features.
And what have been some of your most significant challenges?
Making enjoyable playable content is never an easy task. It requires a lot of thinking and organization so you don't miss important pieces of the player's experience. We create a lot of prototypes, which are sometimes made in a few hours, just to get a better sense of whether the provided gameplay is solid and fun for the player. Overall, finding the ideal gameplay you want to provide, is surely the most significant challenge for me. Once you manage to nail this down, it's all about making it polished.
For many people, making games for a living sounds like a dream job. What makes your work fun?
The ability to create something that me and/or others can enjoy. In fact, making games is a little like playing God, you actually feel like you are making something out of nothing, and it's extremely rewarding to see your creations come to 'life'.
Before you joined Bohemia Interactive, you were already an active member in the Arma community. Did this influence your work, have you been able to benefit from this experience?
No doubt about it, this was probably the single most influential experience that led me to work here at Bohemia Interactive. It certainly did not end there, I find myself using all the experience from when I was a modder on a daily basis; be it scripting, general military knowledge, or overall game mechanics.
The Concept
Let's talk business. You've been working on a new multiplayer mode, which saw its initial release with the most recent Arma 3 platform update. Can you briefly describe the concept of this mode?
End Game is a fast-paced multiplayer experience that requires players to Establish an FOB (Forward Operating Base), Retrieve Intel from key enemy locations, and Upload Schematics data back to HQ . We wanted to try something a little different, and the main idea was to merge a few different game modes together to provide a mixed experience, starting with COOP, then PvE, and ending with a full blown PvP experience. We hoped this would make it interesting for a varied set of Arma 3 players.
How did you come to this, what kind of gameplay does it provide, and – perhaps most important – why is it fun?
During the initial design phase we knew that we wanted to have a mix of gameplay elements within End Game, so we came up with a small set of requirements: there should be a brief introduction to new players (Establish FOB) that would allow them to get familiar with their weapon and movement controls, cover, and player vs AI combat situation. We felt that securing an enemy Outpost with a few friends within a confined environment could do that pretty well. Secondly, we wanted to open up the tactical opportunities by giving players means of transportation and a non-linear set of objectives which requires players to act tactically in an open area of operations (Retrieve Intel). After a few internal play-tests, we came to realize that Player vs Player engagements were very random because of the open nature of the Area of Operations, so to make sure that player vs player interactions would happen for sure, we then added a third phase, which is all about PvP. So we started thinking about what could serve as a 'last stand' phase , and because we always find the concept of Capture the Flag (CTF) interesting, we decided to adapt this concept's strong points into the 'End Game' (Upload Schematics).

Why is it fun? Well... I will let players themselves describe it, but what appeals to me in End Game are the fast paced, fast in-and-out, heated firefights, especially when facing real players on the enemy side - as well as the added pressure of having to complete a set of objectives. The ability to revive team members helps keeping players in the battlefield, and the ability to create and form groups on the fly helps players to take a tactical advantage over the opposing teams.
The Execution
Can you describe the development process of this mode?
The initial step is preparing an analysis where all the design goes into. For example, the type of game mode, the number of players, a background story, and most important, a description of the gameplay elements expected in the game mode. Basically, a thoroughly written document that serves as a guide during development, and allows me to keep track of what needs to be done and what the priorities are.
After this initial process, it becomes important to listen to the feedback from colleagues, who give their own first impressions after reading the written analysis. Usually, at this point, we also start to prepare the prototype. The prototyping phase is arguable the most important step. It's in this stage where the game mode starts to be molded and things are starting to become a reality. Playtesting is also incredibly important here, it will show you where your written design fails, and where it succeeds, and you can start making adjustments to it depending on people's reactions.
You decided to involve the community early on with an early release of the End Game mode. What did you hope to achieve?
Yes, so in the end (game - see what I did there ;) ), we are making the missions and modes for our players. Therefore, giving them the ability to validate our ideas during development is crucial and extremely important. This was evident with End Game, as the community feedback has really helped making it much better. After all, no design is flawless, so I believe that it's about testing what works and what doesn't, giving things to players to try, see their reactions and the impact each game event has on the overall player experience. It means failing a lot, but also to coming up with solutions to these problems.
What are some of the changes you implemented based on the feedback so far?
There were quite a lot of changes. It's about listening to what the community likes/dislikes and making changes accordingly. For example, initially, a player could respawn on any group member, but this led to a few problems that the community highlighted. This was then improved and the group respawn is now much more controlled and less chaotic. Another example would be the addition of a timeout during the final phase, since before in the Dev-Branch, this last phase could take forever. However, now there's a time limit, which is configurable in the server lobby, just to name a few.
Can players still help with End Game's future development?
Definitely! Play it and give feedback. We want to continue improving End Game, and with update 1.44, we have exposed the modules and functionality for community created content, so everyone can make their own End Game scenario. If you find some issues with End Game or its related systems, be sure to report them on the Feedback Tracker. For general feedback, we'd love to hear it on our forums!
General Questions
After a long day of making games, what do you like to do to relax and unwind?
Have a fantastic meal and play some game(s)!
What advice would you give to people who want to become a (games) designer?
Well, if you want to become a games developer, you couldn't have chosen a better time! Just start doing something! Modding is a great point of entry. If you already know what you'd like to do in games development, just keep practicing, improving, and learning new things that can help you make better games. If you are still undecided on what you like most about making games, or you have no idea at all, start by modding games, get experience, and most importantly, get involved! If you think modding is not the thing for you, just pick one of the excellent game engines out there, most of which are even free, and start making your dream game.
Portugal loses in the World Cup final against Brazil, porto wine is classified as an illegal substance, a Mediterranean climate change results in constant rain and temperatures below zero, and on top of that Portugal becomes an official province of Spain. Which game will offer you refuge from this cruel world?
GTA V.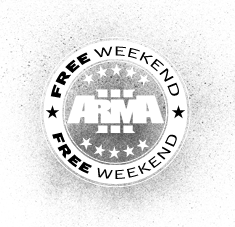 Want to try out the End Game multiplayer mode?
You can play Arma 3 for free this weekend (May 7-10) on Steam!