Bohemia Interactive today announce the winners in the €500,000 Make Arma Not War content creation contest for Arma 3.
In the Make Arma Not War contest, Arma 3 content creators were invited to compete in four different categories: Total Modification, Singleplayer Game Mode, Multiplayer Game Mode, and Addon.
The winners, per category, are:
Singleplayer Game Mode
1st place (€50,000) – RESIST by Kydoimos
2nd place (€30,000) – Pilgrimage by Rydygier
3rd place (€20,000) – Deliverance by Sarge Studio
Total Modification
Winner (€200,000) – RHS: Escalation by Red Hammer Studios
As part of a unique collaboration with the International Committee of the Red Cross (ICRC), Bohemia Interactive also instituted the Health Care in Danger Special Award. Given to the entry which covers the topic of health care in danger the best, the winner of this award will go on a one-week trip to an ICRC mission in a foreign country, organized by the ICRC.
The winner is: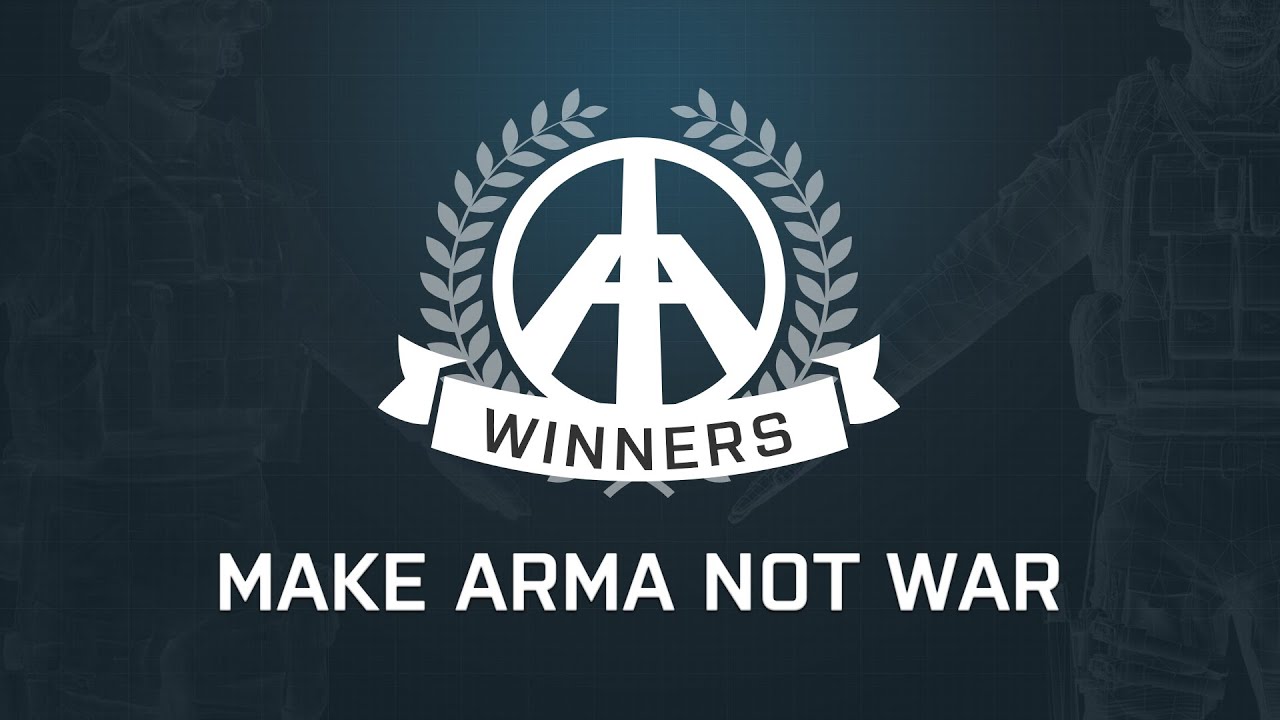 In celebration of the winners, Bohemia Interactive will be hosting a special livestream tomorrow, Friday March 27th, at 16:00 UTC. Live from the Bohemia Interactive offices in Prague, Associate Producer Matt Lightfoot and other members of the Make Arma Not War team will be playing some of the winning entries. The session will be broadcasted from the official Arma 3 channel on Twitch.tv.
On behalf of everyone here at Bohemia, I'd like to congratulate the winners, and thank all of the contestants, supporters, and judges for their enthusiasm and hard work. As developer of the Arma series, it's very inspiring to see content creators bring such varied, creative, high-quality additions to the Arma 3 platform, as well as the passionate embrace of their efforts by the Arma community. The Make Arma Not War contest is an important first step in the promoting and rewarding of content creators, and we look forward to building upon this commitment in the upcoming year. Bohemia Interactive's CEO, Marek Spanel
In order to better facilitate player-created content, Arma 3 features Steam Workshop integration, which enables people to easily share and install custom scenarios and addons. Bohemia Interactive plans to expand Arma 3's Steam Workshop implementation to support full mods, total conversions and much larger file sizes in the near future. In addition, the studio is pursuing other opportunities that might help player-created content flourish, such as a potential Steam Workshop marketplace where Arma 3 content creators could sell their work. More specific details will be shared in a future devblog.
More information about the Make Arma Not War contest and the winning entries can be found on www.makearma.com/winners.