Bohemia Interactive today released Arma 3 Bootcamp – a major new update for Arma 3, which delivers additional single- and multiplayer tutorials, a Virtual Reality training environment, a character- equipment- and weapons-viewer called Virtual Arsenal, refinements to the fatigue and weapon sway game mechanics, plus the anticipated Addon integration for Arma 3's Steam Workshop. The update is further introduced in the brand new Arma 3 Bootcamp trailer.
SP Campaign
The 'Bootcamp' singleplayer campaign is the best place to get started with Arma 3. Introducing the basic principles of infantry combat - actions, navigation, and weapon handling - a short prologue campaign challenges new players to complete real objectives.
MP Bootcamp
Multiplayer Bootcamp is a great way for veteran players to help newcomers adapt to Arma 3. Offering a structured set of challenges for both trainees and instructors, MP Bootcamp uses the Zeus framework to give players the tools they need to create a tutorial gameplay on-the-fly.
VR Training
VR Training enables you to learn about basic game mechanics within the confines of a virtual world and practice without penalty. A variety of training topics focus upon individual gameplay elements, where players are guided to complete simple objectives with the support of contextual hints and tips.
Virtual Arsenal
Virtual Arsenal is a character, equipment and weapon viewer, which enables you to cycle through and try-out in-game assets, configure custom settings - such as identity types and insignia - and export loadouts to script or used in Arma 3 Zeus scenarios.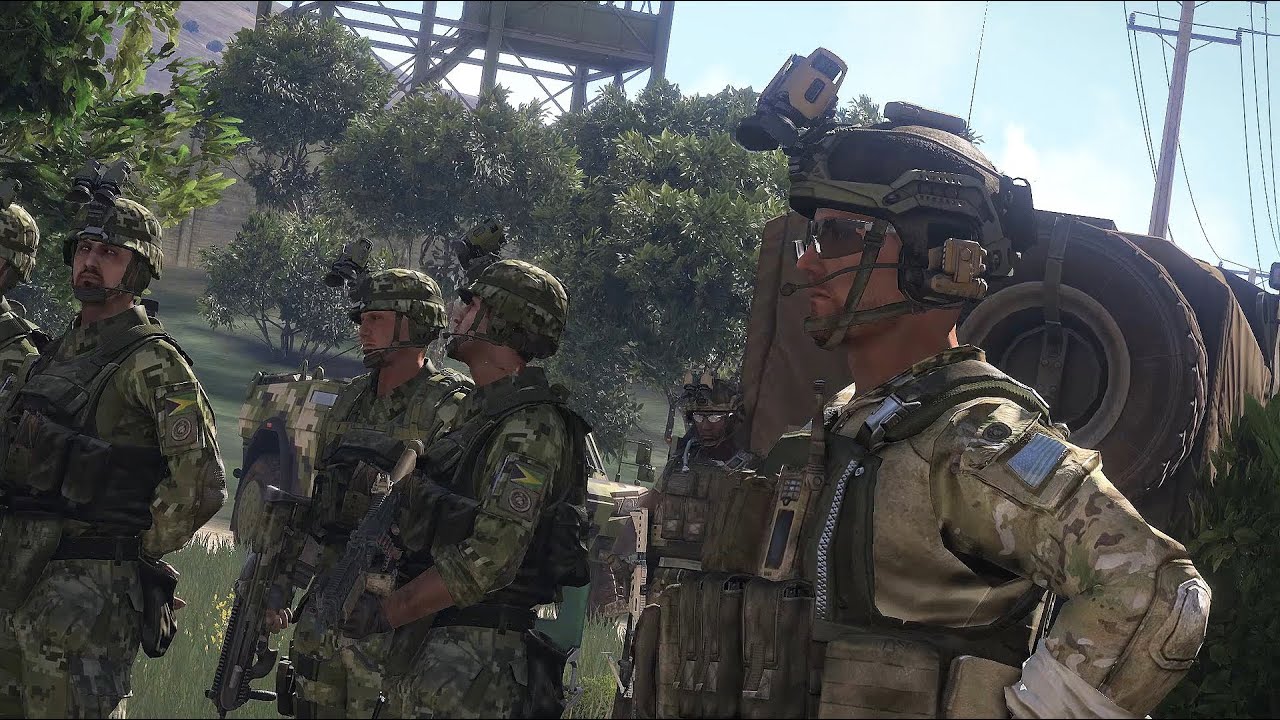 In addition to the new content, Bohemia Interactive also took the opportunity to further refine the fatigue and weapon sway mechanics in Arma 3. Weapon Sway and Inertia is intended to simulate the inherent advantages that lighter and more compact firearms possess (particularly in close-quarter situations) as compared to relatively more cumbersome weapons. For Arma 3, this means that players may turn as quickly as they like, but shouldn't expect their sights to line up dead on target if they are carrying heavier weapons. The improvements to the Fatigue system are related. While players will always be able to run, their rate of movement can now be limited based on the weight of their gear, their state of health, and the management of their stamina.
Last but not least, the Bootcamp Update implements a further integration of the Steam Workshop in Arma 3. Whereas before the Steam Workshop was limited to player-created Arma 3 scenarios, people will now also be able to upload and share addons, such as custom weapons, vehicles, gear, and much more. Additionally, the first iteration of Arma 3's dedicated Game Launcher has been published, which functions as a separate executable that enables players to more easily set starting parameters and helps to organize, maintain, and load installed Arma 3 mods.
The Arma 3 Bootcamp Update is now available for free to all owners of Arma 3 and will download and install automatically via Steam.
The regular edition of Arma 3 (44.99 EUR/39.99 GBP/59.99 USD) and the Arma 3 Digital Deluxe Edition (49.99 EUR/42.99 GBP/64.99 USD) - which includes the Arma 3 soundtrack, tactical maps of Altis and Stratis, a tactical guide containing more than 350 pages, and Bohemia Interactive's debut game Arma: Cold War Assault - are available for purchase from Steam and Store.bistudio.com. A boxed version of Arma 3 is sold at many major high-street retailers.