Entering its fifth year of post-launch support, Bohemia Interactive today released the 81st platform update for its combined arms tactical military shooter, Arma 3. The Encore Update (1.84) delivers a wide variety of free new bonus content to all 4+ million Arma 3 players, such as a NATO destroyer ship, surface-to-air missile systems, radar sites, missiles and bombs. The free new content, which was created by third-party developer BRAVO ZERO ONE Studios (co-developer on last year's Jets DLC), enables players to enjoy more diverse and immersive scenarios, while introducing more balanced options for ground-to-air combat and vice versa.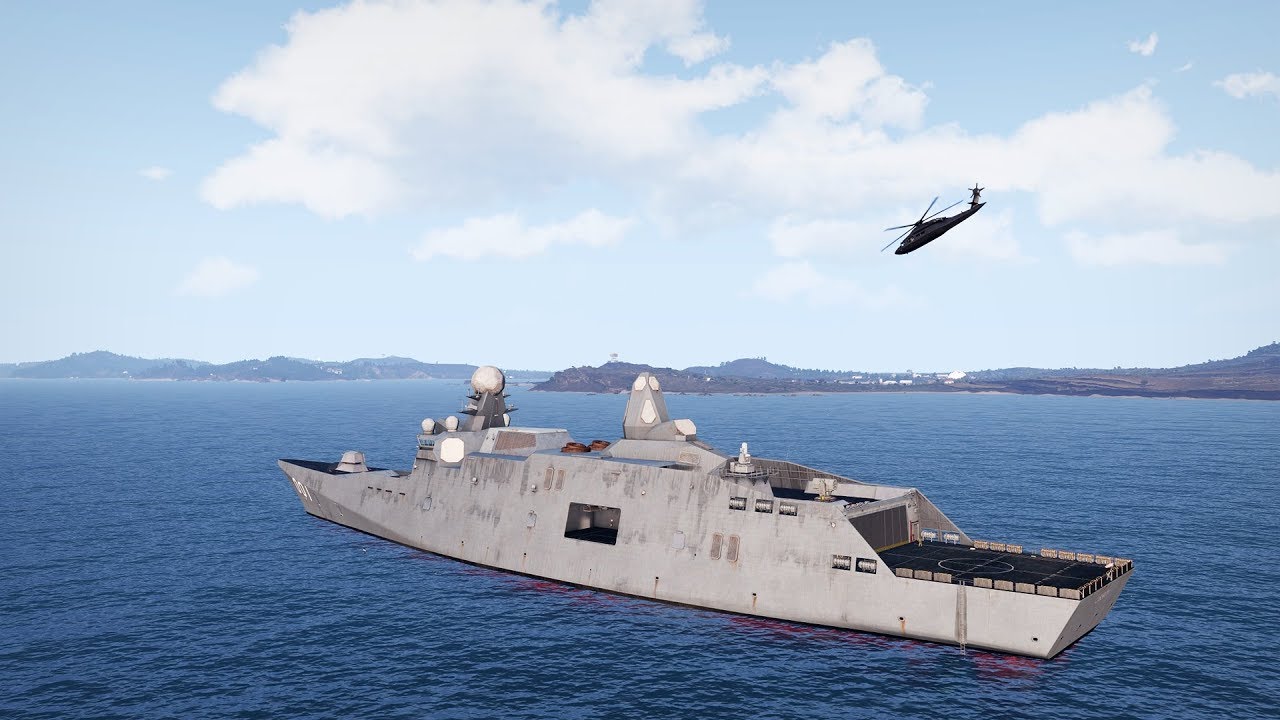 The highlights of the Encore Update include:
"USS Liberty" Destroyer Ship - The NATO carrier strike group has a new addition; a destroyer-class ship with detailed interiors and new naval fire-support options. It's also capable of launching/recovering small naval vessels and helicopters. The USS Liberty is a static object that can be placed and moved around the map via the in-game Scenario Editor.
"MIM-145 Defender" SAM System & "AN/MPQ-105" Radar System - A stationary missile system used by NATO forces that presents a beyond-visual-range threat to even the most modern of aircraft. It can make use of the Data Link connection via the AN/MPQ-106 radar system.
"S-750 Rhea" SAM System & "R-750 Cronus" Radar System - The CSAT faction's variant of a stationary long-range surface-to-air missile (SAM) system capable of engaging aerial targets from beyond-visual-range. It works in tandem with the R-750 Cronus radar system connected via the Data Link.
Anti-Radiation Missiles & Small Diameter Guided Bomb - Both NATO and CSAT receive new anti-radiation missiles, which are designed to auto-lock on ground targets that have their active radar sensor switched on. NATO fighter jets can also be equipped with new, relatively small, air-to-surface precision-guided bombs.
Besides the new content, version 1.84 also implements various adjustments to all of the official Arma 3 scenarios and campaigns released so far. These improvements are aimed at making sure that even the older playable content makes optimal use of the assets and gameplay features that were introduced to the game over the past few years. The full update changelog is available here.
The Encore Update is the second major milestone on Arma 3's development roadmap for 2018. Later this year Bohemia Interactive will release a singleplayer scenario, codenamed "Old Man". This scenario will be free to all owners of the Arma 3 Apex expansion, and will experiment with more open-world gameplay. The studio is also working on a new initiative that will enable a selection of talented third-party developers to publish new original work as official DLC for Arma 3 on Steam. More information can be found in the recently posted Roadmap 2018 devblog.
To keep track of all the latest news, be sure to follow Arma 3 on Facebook, Twitter, YouTube, and Steam.